Viton™ - soft robust resists temperature low gaspermeability*
Resists High Temperature
Working Temperature from -35° to +200°C allows Viton™-Tubing to operate in applications, which are not possible for other soft tubing. Flame rugged and +260°C for short term.
Excellent Chemical Resistance
Due to its very good Resistance against hydrocarbon, (mineral-) oils, chemicals, octane, fuel, diesel-fuel, heating-oil, ethanol and alcohol (expect methanol), phenol, glycol, soap solutions and suds, detergents, ionic and nonionic tenside, perchlorethylene, sodium hypochlorite, Viton™-Tubing is used in many extreme applications, beyond engines and automobiles. Aging- and ozone resistant, it often is the only solution in case of extreme environment.
Very low Gaspermeability
At Aerospace and anywhere, where the contamination of highly sensitive instruments is critical, Viton™-Tubing's very low gaspermeable makes your first choice.

*Viton™ is a registered Trademark of DuPont Performance Elastomers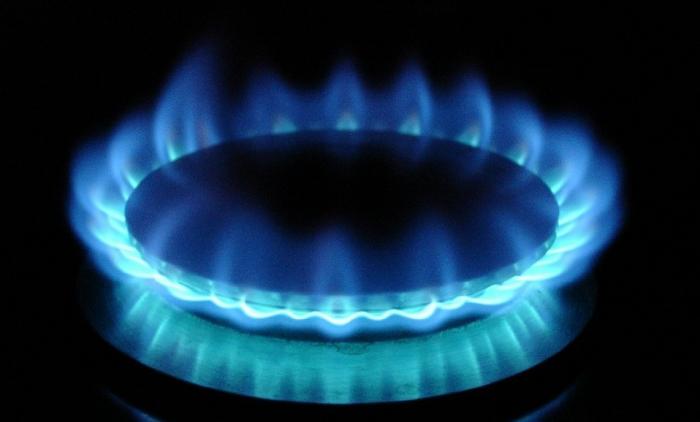 Features and benefits
-35°C to +200°C, short-term +260°C
flame rugged
extreme chemical resistance
low gaspermeability
Weather-, Aging- and ozone resistant
Typical applications
Engine- and Vehicle manufacturing
Aerospace
chemical industry
plant engineering
process monitoring instruments
soil sampling
peristaltic pumps
Viton™ Tube - Diameters and wall thickness
| Art.No. | Ø Inner | Ø Outer | Wall |
| --- | --- | --- | --- |
| VT6,0IB11,0 | 6,0 mm | ~11,0 mm | ~2,5 mm |
| VT8,0IB13,0 | 8,0 mm | ~13,0 mm | ~2,5 mm |
| VT10,0IB15,0 | 10,0 mm | ~15,0 mm | ~2,5 mm |
| VT12,0IB17,0 | 12,0 mm | ~17,0 mm | ~2,5 mm |
| VT15,0IB22,0 | 15,0 mm | ~22,0 mm | ~3,5 mm |
| VT18,0IB25,0 | 18,0 mm | ~25,0 mm | ~3,5 mm |
| VT20,0IB27,0 | 20,0 mm | ~27,0 mm | ~3,5 mm |
| Art.No. | Ø Inner | Ø Outer | Wall |
| --- | --- | --- | --- |
| VT0,79PE2,8 | 0,79 mm (1/32") | 2,8 mm | 1,0 mm |
| VT0,79PE3,97 | 0,79 mm (1/32") | 3,97 mm (5/32") | 1,59 mm (1/16") |
| VT1,59PE3,18 | 1,59 mm (1/16") | 3,18 mm (1/8") | 0,79 mm (1/32") |
| VT1,59PE4,76 | 1,59 mm (1/16") | 4,76 mm (3/16") | 1,59 mm (1/16") |
| VT2,0PE4,0 | 2,0 mm | 4,0 mm | 1,0 mm |
| VT3,0PE5,0 | 3,0 mm | 5,0 mm | 1,0 mm |
| VT3,18PE6,35 | 3,18 mm (1/8") | 6,35 mm (1/4") | 1,59 mm (1/16") |
| VT3,97PE7,14 | 3,97 mm (5/32") | 7,14 mm (9/32") | 1,59 mm (1/16") |
| VT4,0PE6,0 | 4,0 mm | 6,0 mm | 1,0 mm |
| VT4,0PE8,0 | 4,0 mm | 8,0 mm | 2,0 mm |
| VT4,76PE7,94 | 4,76 mm (3/16") | 7,94 mm (5/16") | 1,59 mm (1/16") |
| VT4,76PE9,53 | 4,76 mm (3/16") | 9,53 mm (3/8") | 2,38 mm (3/32") |
| VT5,0PE8,0 | 5,0 mm | 8,0 mm | 1,5 mm |
| VT6,0PE10,0 | 6,0 mm | 10,0 mm | 2,0 mm |
| VT6,0PE9,0 | 6,0 mm | 9,0 mm | 1,5 mm |
| VT6,35PE11,11 | 6,35 mm (1/4") | 11,11 mm (7/16") | 2,38 mm (3/32") |
| VT6,35PE12,7 | 6,35 mm (1/4") | 12,7 mm (1/2") | 3,18 mm (1/8") |
| VT6,35PE9,53 | 6,35 mm (1/4") | 9,53 mm (3/8") | 1,59 mm (1/16") |
| VT7,94PE11,11 | 7,94 mm (5/16") | 11,11 mm (7/16") | 1,59 mm (1/16") |
| VT7,94PE12,7 | 7,94 mm (5/16") | 12,7 mm (1/2") | 2,38 mm (3/32") |
| VT8,0PE12,0 | 8,0 mm | 12,0 mm | 2,0 mm |
| VT9,53PE14,29 | 9,53 mm (3/8") | 14,29 mm (9/16") | 2,38 mm (3/32") |
| VT9,53PE15,88 | 9,53 mm (3/8") | 15,88 mm (5/8") | 3,18 mm (1/8") |
| VT10,0PE14,0 | 10,0 mm | 14,0 mm | 2,0 mm |
| VT12,0PE16,0 | 12,0 mm | 16,0 mm | 2,0 mm |
| VT12,7PE17,46 | 12,7 mm (1/2") | 17,46 mm (11/16") | 2,38 mm (3/32") |
| VT12,7PE19,05 | 12,7 mm (1/2") | 19,05 mm (3/4") | 19,05 mm (3/4") |
| Art.No. | Ø Inner | Ø Outer | Wall | Color code | collar |
| --- | --- | --- | --- | --- | --- |
| VT0,51OR2GL | 0,51 mm | 2,31 mm | 0,90 mm | orange-yellow | 2 |
| VT0,51OR3GL | 0,51 mm | 2,31 mm | 0,90 mm | orange-yellow | 3 |
| VT0,51PE2,31 | 0,51 mm | 2,31 mm | 0,90 mm | orange-yellow | without |
| VT0,64OR2WS | 0,64 mm | 2,44 mm | 0,90 mm | orange-white | 2 |
| VT0,64OR3WS | 0,64 mm | 2,44 mm | 0,90 mm | orange-white | 3 |
| VT0,64PE2,44 | 0,64 mm | 2,44 mm | 0,90 mm | orange-white | without |
| VT0,76PE2,46 | 0,76 mm | 2,46 mm | 0,85 mm | black-black | without |
| VT0,76SW2SW | 0,76 mm | 2,46 mm | 0,85 mm | black-black | 2 |
| VT0,76SW3WS | 0,76 mm | 2,46 mm | 0,85 mm | black-black | 3 |
| VT0,89OR2OR | 0,89 mm | 2,59 mm | 0,85 mm | orange-orange | 2 |
| VT0,89OR3OR | 0,89 mm | 2,59 mm | 0,85 mm | orange-orange | 3 |
| VT0,89PE2,59 | 0,89 mm | 2,59 mm | 0,85 mm | orange-orange | without |
| VT1,02PE2,72 | 1,02 mm | 2,72 mm | 0,85 mm | white-white | without |
| VT1,02WS2WS | 1,02 mm | 2,72 mm | 0,85 mm | white-white | 2 |
| VT1,02WS3WS | 1,02 mm | 2,72 mm | 0,85 mm | white-white | 3 |
| VT1,14PE2,84 | 1,14 mm | 2,84 mm | 0,85 mm | red-red | without |
| VT1,14RT2RT | 1,14 mm | 2,84 mm | 0,85 mm | red-red | 2 |
| VT1,14RT3RT | 1,14 mm | 2,84 mm | 0,85 mm | red-red | 3 |
| VT1,30GR2GR | 1,30 mm | 3,00 mm | 0,85 mm | grey-grey | 2 |
| VT1,30GR3GR | 1,30 mm | 3,00 mm | 0,85 mm | grey-grey | 3 |
| VT1,30PE3,00 | 1,30 mm | 3,00 mm | 0,85 mm | grey-grey | without |
| VT1,42GL2GL | 1,42 mm | 3,12 mm | 0,85 mm | yellow-yellow | 2 |
| VT1,42GL3GL | 1,42 mm | 3,12 mm | 0,85 mm | yellow-yellow | 3 |
| VT1,42PE3,12 | 1,42 mm | 3,12 mm | 0,85 mm | yellow-yellow | without |
| VT1,52GL2BL | 1,52 mm | 3,22 mm | 0,85 mm | yellow-blue | 2 |
| VT1,52GL3BL | 1,52 mm | 3,22 mm | 0,85 mm | yellow-blue | 3 |
| VT1,52PE3,22 | 1,52 mm | 3,22 mm | 0,85 mm | yellow-blue | without |
| VT1,65BL2BL | 1,65 mm | 3,35 mm | 0,85 mm | blue-blue | 2 |
| VT1,65BL3BL | 1,65 mm | 3,35 mm | 0,85 mm | blue-blue | 3 |
| VT1,65PE3,35 | 1,65 mm | 3,35 mm | 0,85 mm | blue-blue | without |
| VT1,75BL2GN | 1,75 mm | 3,43 mm | 0,85 mm | blue-green | 2 |
| VT1,75BL3GN | 1,75 mm | 3,43 mm | 0,85 mm | blue-green | 3 |
| VT1,75PE3,43 | 1,75 mm | 3,43 mm | 0,85 mm | blue-green | without |
| VT1,85GN2GN | 1,85 mm | 3,55 mm | 0,85 mm | green-green | 2 |
| VT1,85GN3GN | 1,85 mm | 3,55 mm | 0,85 mm | green-green | 3 |
| VT1,85PE3,55 | 1,85 mm | 3,55 mm | 0,85 mm | green-green | without |
| VT2,06PE3,76 | 2,06 mm | 3,76 mm | 0,85 mm | purple-purple | without |
| VT2,06VO2VO | 2,06 mm | 3,76 mm | 0,85 mm | purple-purple | 2 |
| VT2,06VO3VO | 2,06 mm | 3,76 mm | 0,85 mm | purple-purple | 3 |
| VT2,29PE3,99 | 2,29 mm | 3,99 mm | 0,85 mm | purple-black | without |
| VT2,29VO2SW | 2,29 mm | 3,99 mm | 0,85 mm | purple-black | 2 |
| VT2,29VO3SW | 2,29 mm | 3,99 mm | 0,85 mm | purple-black | 3 |
| VT2,54PE4,24 | 2,54 mm | 4,24 mm | 0,85 mm | purple-orange | without |
| VT2,54VO2OR | 2,54 mm | 4,24 mm | 0,85 mm | purple-orange | 2 |
| VT2,54VO3OR | 2,54 mm | 4,24 mm | 0,85 mm | purple-orange | 3 |
| VT2,79PE4,49 | 2,79 mm | 4,49 mm | 0,85 mm | purple-white | without |
| VT2,79VO2WS | 2,79 mm | 4,49 mm | 0,85 mm | purple-white | 2 |
| VT2,79VO3WS | 2,79 mm | 4,49 mm | 0,85 mm | purple-white | 3 |
| VT3,18PE4,85 | 3,18 mm | 4,85 mm | 0,85 mm | black-white | without |
| VT3,18SW2WS | 3,18 mm | 4,85 mm | 0,85 mm | black-white | 2 |
| VT3,18SW3WS | 3,18 mm | 4,85 mm | 0,85 mm | black-white | 3 |
| Art.No. | Ø Inner | Ø Outer | Wall |
| --- | --- | --- | --- |
| VT2,0RS4,0 | 2,0 mm | 4,0 mm | 1,0 mm |
| VT3,0RS5,0 | 3,0 mm | 5,0 mm | 1,0 mm |
| VT4,0RS6,0 | 4,0 mm | 6,0 mm | 1,0 mm |
| VT5,0RS8,0 | 5,0 mm | 8,0 mm | 1,5 mm |
| VT6,0RS10,0 | 6,0 mm | 10,0 mm | 2,0 mm |
| VT8,0RS12,0 | 8,0 mm | 12,0 mm | 2,0 mm |
| VT10,0RS14,0 | 10,0 mm | 14,0 mm | 2,0 mm |
| VT12,0RS16,0 | 12,0 mm | 16,0 mm | 2,0 mm |
| VT12,0RS17,0 | 12,0 mm | 17,0 mm | 2,5 mm |
| VT15,0RS21,0 | 15,0 mm | 21,0 mm | 3,0 mm |
| Art.No. | Ø Inner | Ø Outer | Wall |
| --- | --- | --- | --- |
| VT1,0ST3,0 | 1,0 mm | 3,0 mm | 1,0 mm |
| VT1,5ST3,0 | 1,5 mm | 3,0 mm | 0,75 mm |
| VT1,5ST4,5 | 1,5 mm | 4,5 mm | 1,5 mm |
| VT2,0ST3,5 | 2,0 mm | 3,5 mm | 0,75 mm |
| VT2,0ST4,0 | 2,0 mm | 4,0 mm | 1,0 mm |
| VT2,0ST5,0 | 2,0 mm | 5,0 mm | 1,5 mm |
| VT2,5ST4,0 | 2,5 mm | 4,0 mm | 0,75 mm |
| VT2,5ST4,5 | 2,5 mm | 4,5 mm | 1,0 mm |
| VT3,0ST5,0 | 3,0 mm | 5,0 mm | 1,0 mm |
| VT3,0ST6,0 | 3,0 mm | 6,0 mm | 1,5 mm |
| VT3,0ST7,0 | 3,0 mm | 7,0 mm | 2,0 mm |
| VT4,0ST6,0 | 4,0 mm | 6,0 mm | 1,0 mm |
| VT4,0ST7,0 | 4,0 mm | 7,0 mm | 1,5 mm |
| VT4,0ST8,0 | 4,0 mm | 8,0 mm | 2,0 mm |
| VT5,0ST10,0 | 5,0 mm | 10,0 mm | 2,5 mm |
| VT5,0ST11,0 | 5,0 mm | 11,0 mm | 3,0 mm |
| VT5,0ST7,0 | 5,0 mm | 7,0 mm | 1,0 mm |
| VT5,0ST8,0 | 5,0 mm | 8,0 mm | 1,5 mm |
| VT5,0ST9,0 | 5,0 mm | 9,0 mm | 2,0 mm |
| VT6,0ST10,0 | 6,0 mm | 10,0 mm | 2,0 mm |
| VT6,0ST12,0 | 6,0 mm | 12,0 mm | 3,0 mm |
| VT6,0ST8,0 | 6,0 mm | 8,0 mm | 1,0 mm |
| VT6,0ST9,0 | 6,0 mm | 9,0 mm | 1,5 mm |
| VT7,0ST10,0 | 7,0 mm | 10,0 mm | 1,5 mm |
| VT7,0ST11,0 | 7,0 mm | 11,0 mm | 2,0 mm |
| VT7,0ST9,0 | 7,0 mm | 9,0 mm | 1,0 mm |
| VT8,0ST10,0 | 8,0 mm | 10,0 mm | 1,0 mm |
| VT8,0ST11,0 | 8,0 mm | 11,0 mm | 1,5 mm |
| VT8,0ST12,0 | 8,0 mm | 12,0 mm | 2,0 mm |
| VT8,0ST14,0 | 8,0 mm | 14,0 mm | 3,0 mm |
| VT9,0ST12,0 | 9,0 mm | 12,0 mm | 1,5 mm |
| VT9,0ST13,0 | 9,0 mm | 13,0 mm | 2,0 mm |
| VT10,0ST12,0 | 10,0 mm | 12,0 mm | 1,0 mm |
| VT10,0ST14,0 | 10,0 mm | 14,0 mm | 2,0 mm |
| VT12,0ST16,0 | 12,0 mm | 16,0 mm | 2,0 mm |
| VT12,0ST17,0 | 12,0 mm | 17,0 mm | 2,5 mm |
| VT13,0ST17,0 | 13,0 mm | 17,0 mm | 2,0 mm |
| VT15,0ST21,0 | 15,0 mm | 21,0 mm | 3,0 mm |
| VT18,0ST24,0 | 18,0 mm | 24,0 mm | 3,0 mm |
| VT20,0ST27,0 | 20,0 mm | 27,0 mm | 3,5 mm |
| VT22,0ST29,0 | 22,0 mm | 29,0 mm | 3,5 mm |
| VT25,0ST32,0 | 25,0 mm | 32,0 mm | 3,5 mm |
| VT27,0ST37,0 | 27,0 mm | 37,0 mm | 5,0 mm |
| VT30,0ST38,0 | 30,0 mm | 38,0 mm | 4,0 mm |
| VT30,0ST40,0 | 30,0 mm | 40,0 mm | 5,0 mm |
| VT40,0ST50,0 | 40,0 mm | 50,0 mm | 5,0 mm |
Typical physical properties of Optivit FPM Tubing
| Property | Optivit FPM | Optivit FPM Peri | Optivit FPM Resi | Optivit FPM |
| --- | --- | --- | --- | --- |
| Durometer Hardness | 75° Shore A | 60° Shore A | 70° Shore A | 70° Shore A |
| Color | black | black | black | black inside/white outside |
| Specific Gravity | 1,82 | 1,95 | 2,17 | 1,85 |
| Max. recommended Operating Temp. | +200°C | +200°C | +260°C | +200°C |
| Brittleness by impact Temperature | -15°C | -35°C | -8°C | -15°C |
| Tensile Strenght | 10 N/mm2 | 14,2 MPa | >19,5 MPa | >8,5 MPa |
| Ultimate Elongation | 200% | 300% | >250% | >200% |
| Tear Resistance | - | - | 4,5 N/mm | - |
| Working Pressure | - | - | - | 10 bar |