Compressed Air, Hydraulic, Pneumatic, Fuel
Flexible tubing - pressure resistant and easy to lay
Optiflex Polyamide Tubing is hard, pressure and kink resistant. This makes it easy to lay and connect. A high temperature range (-60°C bis +100°C), very low gaspermeability and good chemical resistance, make this tubing first choice for air brakes, hydraulic and pneumatic lines and as fuel pipe according to DIN 73378 and black color to DIN 74324.
High mechanical stability, outstanding durability, high abrasion resistance and good absorption of vibration make Optiflex Polyamide a good solution for many industrial applications.
Recyclable tubing material
According to EG-standards Optiflex Polyamid is recycleable.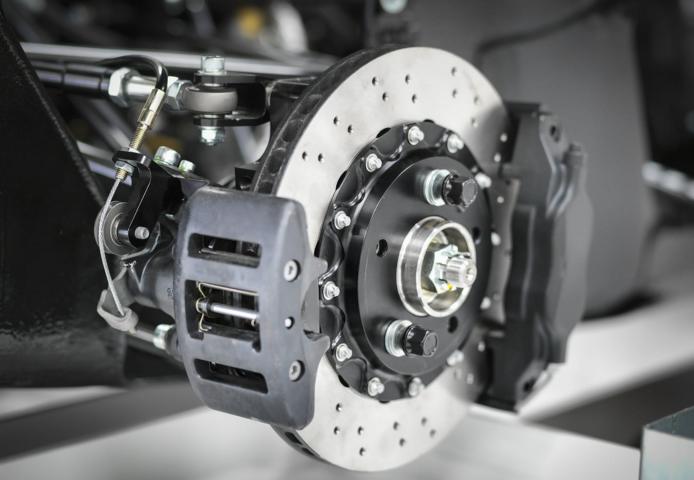 Features and Benefits
flexible and kink resistant
pressure resistant
mechanical stable
outstanding durability
abrasion resistant
many colors available
recyclable
Typical Applications
air brakes
pneumatic
hydraulic
fuel lines according to DIN 73378 or DIN 74324
drag chains
Optiflex Polyamid Tube - Diameters and wall thickness
| Art.No. | Ø Inner | Ø Outer | Wall | Color |
| --- | --- | --- | --- | --- |
| PA1,5BL2,5 | 1,5 mm | 2,5 mm | 0,5 mm | blue |
| PA1,5GL2,5 | 1,5 mm | 2,5 mm | 0,5 mm | yellow |
| PA1,5GN2,5 | 1,5 mm | 2,5 mm | 0,5 mm | green |
| PA1,5GR2,5 | 1,5 mm | 2,5 mm | 0,5 mm | grey |
| PA1,5NA2,5 | 1,5 mm | 2,5 mm | 0,5 mm | natural |
| PA1,5RT2,5 | 1,5 mm | 2,5 mm | 0,5 mm | red |
| PA1,5SW2,5 | 1,5 mm | 2,5 mm | 0,5 mm | black |
| PA1,7BL3,0 | 1,7 mm | 3,0 mm | 0,65 mm | blue |
| PA1,7GL3,0 | 1,7 mm | 3,0 mm | 0,65 mm | yellow |
| PA1,7GN3,0 | 1,7 mm | 3,0 mm | 0,65 mm | green |
| PA1,7GR3,0 | 1,7 mm | 3,0 mm | 0,65 mm | grey |
| PA1,7NA3,0 | 1,7 mm | 3,0 mm | 0,65 mm | natural |
| PA1,7RT3,0 | 1,7 mm | 3,0 mm | 0,65 mm | red |
| PA1,7SW3,0 | 1,7 mm | 3,0 mm | 0,65 mm | black |
| PA2,0BL4,0 | 2,0 mm | 4,0 mm | 1,0 mm | blue |
| PA2,0GL4,0 | 2,0 mm | 4,0 mm | 1,0 mm | yellow |
| PA2,0GN4,0 | 2,0 mm | 4,0 mm | 1,0 mm | green |
| PA2,0GR4,0 | 2,0 mm | 4,0 mm | 1,0 mm | grey |
| PA2,0NA4,0 | 2,0 mm | 4,0 mm | 1,0 mm | natural |
| PA2,0RT4,0 | 2,0 mm | 4,0 mm | 1,0 mm | red |
| PA2,0SW4,0 | 2,0 mm | 4,0 mm | 1,0 mm | black |
| PA2,3BL4,0 | 2,3 mm | 4,0 mm | 0,85 mm | blue |
| PA2,3GL4,0 | 2,3 mm | 4,0 mm | 0,85 mm | yellow |
| PA2,3GN4,0 | 2,3 mm | 4,0 mm | 0,85 mm | green |
| PA2,3GR4,0 | 2,3 mm | 4,0 mm | 0,85 mm | grey |
| PA2,3NA4,0 | 2,3 mm | 4,0 mm | 0,85 mm | natural |
| PA2,3RT4,0 | 2,3 mm | 4,0 mm | 0,85 mm | red |
| PA2,3SW4,0 | 2,3 mm | 4,0 mm | 0,85 mm | black |
| PA2,5BL4,0 | 2,5 mm | 4,0 mm | 0,75 mm | blue |
| PA2,5GL4,0 | 2,5 mm | 4,0 mm | 0,75 mm | yellow |
| PA2,5GN4,0 | 2,5 mm | 4,0 mm | 0,75 mm | green |
| PA2,5GR4,0 | 2,5 mm | 4,0 mm | 0,75 mm | grey |
| PA2,5NA4,0 | 2,5 mm | 4,0 mm | 0,75 mm | natural |
| PA2,5RT4,0 | 2,5 mm | 4,0 mm | 0,75 mm | red |
| PA2,5SW4,0 | 2,5 mm | 4,0 mm | 0,75 mm | black |
| PA2,7BL4,0 | 2,7 mm | 4,0 mm | 0,65 mm | blue |
| PA2,7GL4,0 | 2,7 mm | 4,0 mm | 0,65 mm | yellow |
| PA2,7GN4,0 | 2,7 mm | 4,0 mm | 0,65 mm | green |
| PA2,7GR4,0 | 2,7 mm | 4,0 mm | 0,65 mm | grey |
| PA2,7NA4,0 | 2,7 mm | 4,0 mm | 0,65 mm | natural |
| PA2,7RT4,0 | 2,7 mm | 4,0 mm | 0,65 mm | red |
| PA2,7SW4,0 | 2,7 mm | 4,0 mm | 0,65 mm | black |
| PA3,0BL4,3 | 3,0 mm | 4,3 mm | 0,65 mm | blue |
| PA3,0BL5,0 | 3,0 mm | 5,0 mm | 1,0 mm | blue |
| PA3,0BL6,0 | 3,0 mm | 6,0 mm | 1,5 mm | blue |
| PA3,0GL4,3 | 3,0 mm | 4,3 mm | 0,65 mm | yellow |
| PA3,0GL5,0 | 3,0 mm | 5,0 mm | 1,0 mm | yellow |
| PA3,0GL6,0 | 3,0 mm | 6,0 mm | 1,5 mm | yellow |
| PA3,0GN4,3 | 3,0 mm | 4,3 mm | 0,65 mm | green |
| PA3,0GN5,0 | 3,0 mm | 5,0 mm | 1,0 mm | green |
| PA3,0GN6,0 | 3,0 mm | 6,0 mm | 1,5 mm | green |
| PA3,0GR4,3 | 3,0 mm | 4,3 mm | 0,65 mm | grey |
| PA3,0GR5,0 | 3,0 mm | 5,0 mm | 1,0 mm | grey |
| PA3,0GR6,0 | 3,0 mm | 6,0 mm | 1,5 mm | grey |
| PA3,0NA4,3 | 3,0 mm | 4,3 mm | 0,65 mm | natural |
| PA3,0NA5,0 | 3,0 mm | 5,0 mm | 1,0 mm | natural |
| PA3,0NA6,0 | 3,0 mm | 6,0 mm | 1,5 mm | natural |
| PA3,0RT4,3 | 3,0 mm | 4,3 mm | 0,65 mm | red |
| PA3,0RT5,0 | 3,0 mm | 5,0 mm | 1,0 mm | red |
| PA3,0RT6,0 | 3,0 mm | 6,0 mm | 1,5 mm | red |
| PA3,0SW4,3 | 3,0 mm | 4,3 mm | 0,65 mm | black |
| PA3,0SW5,0 | 3,0 mm | 5,0 mm | 1,0 mm | black |
| PA3,0SW6,0 | 3,0 mm | 6,0 mm | 1,5 mm | black |
| PA4,0BL6,0 | 4,0 mm | 6,0 mm | 1,0 mm | blue |
| PA4,0GL6,0 | 4,0 mm | 6,0 mm | 1,0 mm | yellow |
| PA4,0GN6,0 | 4,0 mm | 6,0 mm | 1,0 mm | green |
| PA4,0GR6,0 | 4,0 mm | 6,0 mm | 1,0 mm | grey |
| PA4,0NA6,0 | 4,0 mm | 6,0 mm | 1,0 mm | natural |
| PA4,0RT6,0 | 4,0 mm | 6,0 mm | 1,0 mm | red |
| PA4,0SW6,0 | 4,0 mm | 6,0 mm | 1,0 mm | black |
| PA5,0BL8,0 | 5,0 mm | 8,0 mm | 1,5 mm | blue |
| PA5,0GL8,0 | 5,0 mm | 8,0 mm | 1,5 mm | yellow |
| PA5,0GN8,0 | 5,0 mm | 8,0 mm | 1,5 mm | green |
| PA5,0GR8,0 | 5,0 mm | 8,0 mm | 1,5 mm | grey |
| PA5,0NA8,0 | 5,0 mm | 8,0 mm | 1,5 mm | natural |
| PA5,0RT8,0 | 5,0 mm | 8,0 mm | 1,5 mm | red |
| PA5,0SW8,0 | 5,0 mm | 8,0 mm | 1,5 mm | black |
| PA6,0BL10,0 | 6,0 mm | 10,0 mm | 2,0 mm | blue |
| PA6,0BL8,0 | 6,0 mm | 8,0 mm | 1,0 mm | blue |
| PA6,0BL9,0 | 6,0 mm | 9,0 mm | 1,5 mm | blue |
| PA6,0GL10,0 | 6,0 mm | 10,0 mm | 2,0 mm | yellow |
| PA6,0GL8,0 | 6,0 mm | 8,0 mm | 1,0 mm | yellow |
| PA6,0GL9,0 | 6,0 mm | 9,0 mm | 1,5 mm | yellow |
| PA6,0GN10,0 | 6,0 mm | 10,0 mm | 2,0 mm | green |
| PA6,0GN8,0 | 6,0 mm | 8,0 mm | 1,0 mm | green |
| PA6,0GN9,0 | 6,0 mm | 9,0 mm | 1,5 mm | green |
| PA6,0GR10,0 | 6,0 mm | 10,0 mm | 2,0 mm | grey |
| PA6,0GR8,0 | 6,0 mm | 8,0 mm | 1,0 mm | grey |
| PA6,0GR9,0 | 6,0 mm | 9,0 mm | 1,5 mm | grey |
| PA6,0NA10,0 | 6,0 mm | 10,0 mm | 2,0 mm | natural |
| PA6,0NA8,0 | 6,0 mm | 8,0 mm | 1,0 mm | natural |
| PA6,0NA9,0 | 6,0 mm | 9,0 mm | 1,5 mm | natural |
| PA6,0RT10,0 | 6,0 mm | 10,0 mm | 2,0 mm | red |
| PA6,0RT8,0 | 6,0 mm | 8,0 mm | 1,0 mm | red |
| PA6,0RT9,0 | 6,0 mm | 9,0 mm | 1,5 mm | red |
| PA6,0SW10,0 | 6,0 mm | 10,0 mm | 2,0 mm | black |
| PA6,0SW8,0 | 6,0 mm | 8,0 mm | 1,0 mm | black |
| PA6,0SW9,0 | 6,0 mm | 9,0 mm | 1,5 mm | black |
| PA7,0BL10,0 | 7,0 mm | 10,0 mm | 1,5 mm | blue |
| PA7,0BL9,0 | 7,0 mm | 9,0 mm | 1,0 mm | blue |
| PA7,0GL10,0 | 7,0 mm | 10,0 mm | 1,5 mm | yellow |
| PA7,0GL9,0 | 7,0 mm | 9,0 mm | 1,0 mm | yellow |
| PA7,0GN10,0 | 7,0 mm | 10,0 mm | 1,5 mm | green |
| PA7,0GN9,0 | 7,0 mm | 9,0 mm | 1,0 mm | green |
| PA7,0GR10,0 | 7,0 mm | 10,0 mm | 1,5 mm | grey |
| PA7,0GR9,0 | 7,0 mm | 9,0 mm | 1,0 mm | grey |
| PA7,0NA10,0 | 7,0 mm | 10,0 mm | 1,5 mm | natural |
| PA7,0NA9,0 | 7,0 mm | 9,0 mm | 1,0 mm | natural |
| PA7,0RT10,0 | 7,0 mm | 10,0 mm | 1,5 mm | red |
| PA7,0RT9,0 | 7,0 mm | 9,0 mm | 1,0 mm | red |
| PA7,0SW10,0 | 7,0 mm | 10,0 mm | 1,5 mm | black |
| PA7,0SW9,0 | 7,0 mm | 9,0 mm | 1,0 mm | black |
| PA7,5BL10,0 | 7,5 mm | 10,0 mm | 1,25 mm | blue |
| PA7,5GL10,0 | 7,5 mm | 10,0 mm | 1,25 mm | yellow |
| PA7,5GN10,0 | 7,5 mm | 10,0 mm | 1,25 mm | green |
| PA7,5GR10,0 | 7,5 mm | 10,0 mm | 1,25 mm | grey |
| PA7,5NA10,0 | 7,5 mm | 10,0 mm | 1,25 mm | natural |
| PA7,5RT10,0 | 7,5 mm | 10,0 mm | 1,25 mm | red |
| PA7,5SW10,0 | 7,5 mm | 10,0 mm | 1,25 mm | black |
| PA8,0BL10,0 | 8,0 mm | 10,0 mm | 1,0 mm | blue |
| PA8,0BL12,0 | 8,0 mm | 12,0 mm | 2,0 mm | blue |
| PA8,0GL10,0 | 8,0 mm | 10,0 mm | 1,0 mm | yellow |
| PA8,0GL12,0 | 8,0 mm | 12,0 mm | 2,0 mm | yellow |
| PA8,0GN10,0 | 8,0 mm | 10,0 mm | 1,0 mm | green |
| PA8,0GN12,0 | 8,0 mm | 12,0 mm | 2,0 mm | green |
| PA8,0GR10,0 | 8,0 mm | 10,0 mm | 1,0 mm | grey |
| PA8,0GR12,0 | 8,0 mm | 12,0 mm | 2,0 mm | grey |
| PA8,0NA10,0 | 8,0 mm | 10,0 mm | 1,0 mm | natural |
| PA8,0NA12,0 | 8,0 mm | 12,0 mm | 2,0 mm | natural |
| PA8,0RT10,0 | 8,0 mm | 10,0 mm | 1,0 mm | red |
| PA8,0RT12,0 | 8,0 mm | 12,0 mm | 2,0 mm | red |
| PA8,0SW10,0 | 8,0 mm | 10,0 mm | 1,0 mm | black |
| PA8,0SW12,0 | 8,0 mm | 12,0 mm | 2,0 mm | black |
| PA9,0BL11,5 | 9,0 mm | 11,5 mm | 1,25 mm | blue |
| PA9,0BL12,0 | 9,0 mm | 12,0 mm | 1,5 mm | blue |
| PA9,0GL11,5 | 9,0 mm | 11,5 mm | 1,25 mm | yellow |
| PA9,0GL12,0 | 9,0 mm | 12,0 mm | 1,5 mm | yellow |
| PA9,0GN11,5 | 9,0 mm | 11,5 mm | 1,25 mm | green |
| PA9,0GN12,0 | 9,0 mm | 12,0 mm | 1,5 mm | green |
| PA9,0GR11,5 | 9,0 mm | 11,5 mm | 1,25 mm | grey |
| PA9,0GR12,0 | 9,0 mm | 12,0 mm | 1,5 mm | grey |
| PA9,0NA11,5 | 9,0 mm | 11,5 mm | 1,25 mm | natural |
| PA9,0NA12,0 | 9,0 mm | 12,0 mm | 1,5 mm | natural |
| PA9,0RT11,5 | 9,0 mm | 11,5 mm | 1,25 mm | red |
| PA9,0RT12,0 | 9,0 mm | 12,0 mm | 1,5 mm | red |
| PA9,0SW11,5 | 9,0 mm | 11,5 mm | 1,25 mm | black |
| PA9,0SW12,0 | 9,0 mm | 12,0 mm | 1,5 mm | black |
| PA10,0BL12,0 | 10,0 mm | 12,0 mm | 1,0 mm | blue |
| PA10,0GL12,0 | 10,0 mm | 12,0 mm | 1,0 mm | yellow |
| PA10,0GN12,0 | 10,0 mm | 12,0 mm | 1,0 mm | green |
| PA10,0GR12,0 | 10,0 mm | 12,0 mm | 1,0 mm | grey |
| PA10,0NA12,0 | 10,0 mm | 12,0 mm | 1,0 mm | natural |
| PA10,0RT12,0 | 10,0 mm | 12,0 mm | 1,0 mm | red |
| PA10,0SW12,0 | 10,0 mm | 12,0 mm | 1,0 mm | black |
| PA11,0BL14,0 | 11,0 mm | 14,0 mm | 1,5 mm | blue |
| PA11,0GL14,0 | 11,0 mm | 14,0 mm | 1,5 mm | yellow |
| PA11,0GN14,0 | 11,0 mm | 14,0 mm | 1,5 mm | green |
| PA11,0GR14,0 | 11,0 mm | 14,0 mm | 1,5 mm | grey |
| PA11,0NA14,0 | 11,0 mm | 14,0 mm | 1,5 mm | natural |
| PA11,0RT14,0 | 11,0 mm | 14,0 mm | 1,5 mm | red |
| PA11,0SW14,0 | 11,0 mm | 14,0 mm | 1,5 mm | black |
| PA12,0BL15,0 | 12,0 mm | 15,0 mm | 1,5 mm | blue |
| PA12,0GL15,0 | 12,0 mm | 15,0 mm | 1,5 mm | yellow |
| PA12,0GN15,0 | 12,0 mm | 15,0 mm | 1,5 mm | green |
| PA12,0GR15,0 | 12,0 mm | 15,0 mm | 1,5 mm | grey |
| PA12,0NA15,0 | 12,0 mm | 15,0 mm | 1,5 mm | natural |
| PA12,0RT15,0 | 12,0 mm | 15,0 mm | 1,5 mm | red |
| PA12,0SW15,0 | 12,0 mm | 15,0 mm | 1,5 mm | black |
| PA12,5BL15,0 | 12,5 mm | 15,0 mm | 1,25 mm | blue |
| PA12,5GL15,0 | 12,5 mm | 15,0 mm | 1,25 mm | yellow |
| PA12,5GN15,0 | 12,5 mm | 15,0 mm | 1,25 mm | green |
| PA12,5GR15,0 | 12,5 mm | 15,0 mm | 1,25 mm | grey |
| PA12,5NA15,0 | 12,5 mm | 15,0 mm | 1,25 mm | natural |
| PA12,5RT15,0 | 12,5 mm | 15,0 mm | 1,25 mm | red |
| PA12,5SW15,0 | 12,5 mm | 15,0 mm | 1,25 mm | black |
| PA13,0BL16,0 | 13,0 mm | 16,0 mm | 1,5 mm | blue |
| PA13,0GL16,0 | 13,0 mm | 16,0 mm | 1,5 mm | yellow |
| PA13,0GN16,0 | 13,0 mm | 16,0 mm | 1,5 mm | green |
| PA13,0GR16,0 | 13,0 mm | 16,0 mm | 1,5 mm | grey |
| PA13,0NA16,0 | 13,0 mm | 16,0 mm | 1,5 mm | natural |
| PA13,0RT16,0 | 13,0 mm | 16,0 mm | 1,5 mm | red |
| PA13,0SW16,0 | 13,0 mm | 16,0 mm | 1,5 mm | black |
| PA14,0BL18,0 | 14,0 mm | 18,0 mm | 2,0 mm | blue |
| PA14,0GL18,0 | 14,0 mm | 18,0 mm | 2,0 mm | yellow |
| PA14,0GN18,0 | 14,0 mm | 18,0 mm | 2,0 mm | green |
| PA14,0GR18,0 | 14,0 mm | 18,0 mm | 2,0 mm | grey |
| PA14,0NA18,0 | 14,0 mm | 18,0 mm | 2,0 mm | natural |
| PA14,0RT18,0 | 14,0 mm | 18,0 mm | 2,0 mm | red |
| PA14,0SW18,0 | 14,0 mm | 18,0 mm | 2,0 mm | black |
| PA16,0BL20,0 | 16,0 mm | 20,0 mm | 2,0 mm | blue |
| PA16,0GL20,0 | 16,0 mm | 20,0 mm | 2,0 mm | yellow |
| PA16,0GN20,0 | 16,0 mm | 20,0 mm | 2,0 mm | green |
| PA16,0GR20,0 | 16,0 mm | 20,0 mm | 2,0 mm | grey |
| PA16,0NA20,0 | 16,0 mm | 20,0 mm | 2,0 mm | natural |
| PA16,0RT20,0 | 16,0 mm | 20,0 mm | 2,0 mm | red |
| PA16,0SW20,0 | 16,0 mm | 20,0 mm | 2,0 mm | black |
| PA18,0BL22,0 | 18,0 mm | 22,0 mm | 2,0 mm | blue |
| PA18,0GL22,0 | 18,0 mm | 22,0 mm | 2,0 mm | yellow |
| PA18,0GN22,0 | 18,0 mm | 22,0 mm | 2,0 mm | green |
| PA18,0GR22,0 | 18,0 mm | 22,0 mm | 2,0 mm | grey |
| PA18,0NA22,0 | 18,0 mm | 22,0 mm | 2,0 mm | natural |
| PA18,0RT22,0 | 18,0 mm | 22,0 mm | 2,0 mm | red |
| PA18,0SW22,0 | 18,0 mm | 22,0 mm | 2,0 mm | black |