Peristaltic pump rotor
Spare part for peristaltic pumps (comparable B3140795 / B3000251)
New pump rotors for peristaltic pumps
Depending on the application, regular replacement of the peristaltic tubing is required. Pumps that are used to clean a hose system or to pump out waste solutions, in particular, have very long running times and thus wear and tear on the hose pump parts itself. Often special peristaltic pumps are integrated into a device and cannot simply be replaced by a new pump.

Especially with older devices, original spare parts may no longer be available, or very long delivery times and high costs may arise. As part of our special construction, we offer wear parts, such as the entire rotor or simply the individual rollers or sliding blocks, as well as housings and hold-downs.
Fast advice and uncomplicated processing
Many replacement parts have already been manufactured by us and we have the necessary drawings or the parts ourselves from stock. We are happy to manufacture new spare parts on the basis of your drawings and sketches or on the basis of a sample.

Simply tell us the device name and, if available, the manufacturer's spare part number. We also develop and manufacture small quantities, right down to individual parts, quickly and inexpensively.
Comparable: Perkin Elmer number B3140795 (Pump Rotor) - Pump Rotor AS 93 and S10 Autosampler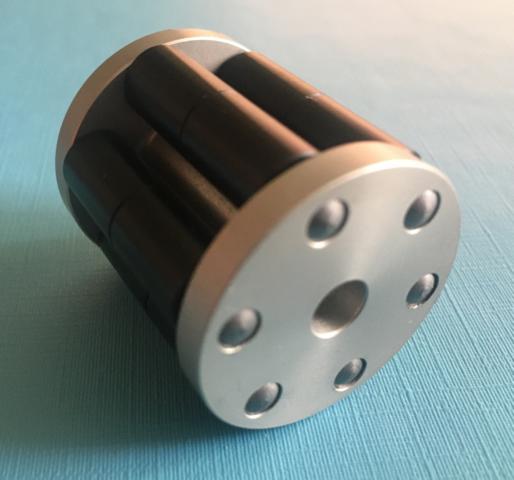 Comparable: Perkin Elmer number B3000251 (Pump Rollers) - Pumpen Rotor FIAS Flow Injection for Atomic Spectroscopy System and FIMS Flowinjection-Mercury-System