Optiflon PFA - Superior Chemical Resistant Tubing
Chemical Resistance, mechanical strength at high temperature
Optiflon PFA Tubing provides excellent chemical resistance, high mechanical strength and lower permeability at high temperatures than FEP Tubing for example. It is non-flammable and clear and the first choice in many applications where high level of purity is needed. It has extreme low fraction of metallic and organic extractable substances.
Transfer of high purity liquids in many industries
Optiflon PFA Tubing is widely used in the semi-conductor industry, laboratories, medical equipment, in chemical and pharmaceutical industries. Anywhere high purity grades is necessary for extremely critical applications.
Optiflon PFA-FG with food grade approvals
For the food and beverage processing industries we offer our Optiflon PFA-FG Tubing. The materials comply with FDA 21 CFR 177.1550, USP class VI and MERCOSUR GMC-56-92.
The products are tested and approved by US NSF/ANSI 51, European EU10/2011 and Chinese GB4806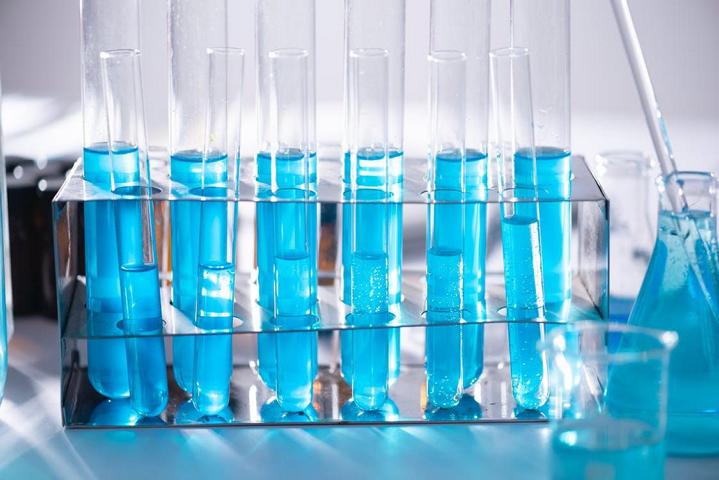 Features and benefits
excellent chemical resistance
higher mechanical strength compared to FEP
high stress cracking resistance at higher temperatures
Temperature -200°C to +260°C
non-flammable UL 94 VO
clear-transparent
High level of purity
Typical applications
Transfer of high purity liquids
Semi-Conductor industries
Medical Equipment
Chemical Industries
Pharmaceutical Industries
Analytical Sensors
PFA Tube - Diameters and wall thickness
| Art.No. | Ø Inner | Ø Outer | Wall |
| --- | --- | --- | --- |
| PF0,51FA1,59 | 0,51 mm (0.02") | 1,59 mm (1/16") | 0,54 mm |
| PF0,75FA1,59 | 0,75 mm | 1,59 mm (1/16") | 0,42 mm |
| PF1,0FA1,59 | 1,0 mm | 1,59 mm (1/16") | 0,3 mm |
| PF1,0FA2,0 | 1,0 mm | 2,0 mm | 0,5 mm |
| PF1,0FA3,0 | 1,0 mm | 3,0 mm | 1,0 mm |
| PF1,59FA3,18 | 1,59 mm (1/16") | 3,18 mm (1/8") | 0,79 mm (1/32") |
| PF2,0FA3,0 | 2,0 mm | 3,0 mm | 0,5 mm |
| PF2,0FA4,0 | 2,0 mm | 4,0 mm | 1,0 mm |
| PF3,0FA4,0 | 3,0 mm | 4,0 mm | 0,5 mm |
| PF3,0FA5,0 | 3,0 mm | 5,0 mm | 1,0 mm |
| PF3,18FA4,76 | 3,18 mm (1/8") | 4,76 mm (3/16") | 0,79 mm (1/32") |
| PF3,18FA6,35 | 3,18 mm (1/8") | 6,35 mm (1/4") | 1,59 mm (1/16") |
| PF3,97FA6,35 | 3,97 mm (5/32") | 6,35 mm (1/4") | 1,19 mm (3/64") |
| PF4,0FA5,0 | 4,0 mm | 5,0 mm | 0,5 mm |
| PF4,0FA6,0 | 4,0 mm | 6,0 mm | 1,0 mm |
| PF4,76FA6,35 | 4,76 mm (3/16") | 6,35 mm (1/4") | 0,79 mm (1/32") |
| PF4,76FA7,94 | 4,76 mm (3/16") | 7,94 mm (5/16") | 1,59 mm (1/16") |
| PF6,0FA8,0 | 6,0 mm | 8,0 mm | 1,0 mm |
| PF6,0FA9,0 | 6,0 mm | 9,0 mm | 1,5 mm |
| PF6,35FA7,94 | 6,35 mm (1/4") | 7,94 mm (5/16") | 0,79 mm (1/32") |
| PF6,35FA9,53 | 6,35 mm (1/4") | 9,53 mm (3/8") | 1,59 mm (1/16") |
| PF7,94FA9,53 | 7,94 mm (5/16") | 9,53 mm (3/8") | 0,79 mm (1/32") |
| PF8,0FA10,0 | 8,0 mm | 10,0 mm | 1,0 mm |
| PF8,0FA12,0 | 8,0 mm | 12,0 mm | 2,0 mm |
| PF9,0FA12,0 | 9,0 mm | 12,0 mm | 1,5 mm |
| PF9,53FA12,7 | 9,53 mm (3/8") | 12,7 mm (1/2") | 1,59 mm (1/16") |
| PF10,0FA12,0 | 10,0 mm | 12,0 mm | 1,0 mm |
| PF11,11FA12,7 | 11,11 mm (7/16") | 12,7 mm (1/2") | 0,79 mm (1/32") |
| PF12,0FA14,0 | 12,0 mm | 14,0 mm | 1,0 mm |
| PF12,7FA15,88 | 12,7 mm (1/2") | 15,88 mm (5/8") | 1,59 mm (1/16") |
| PF15,88FA19,05 | 15,88 mm (5/8") | 19,05 mm (3/4") | 1,59 mm (1/16") |
| PF20,0FA23,0 | 20,0 mm | 23,0 mm | 1,5 mm |
| PF22,23FA25,4 | 22,23 mm (7/8") | 25,4 mm (1") | 1,59 mm (1/16") |
Typical Physical Properties of Optiflon PFA Tubing
| Property | ASTM Method | Value |
| --- | --- | --- |
| Durometer Hardness | D2240 | D63 - D65 |
| Color | - | natural |
| Maximum Recommended Operating Temperature | - | +260°C (+500°F) |
| Ultimate Elongation | D638 | 260 to 300 % |
| Specific Density | D792 | 2.12 to 2.17 g/cm3 |
| Water Absorption | D570 | 0.004 % |
| Dielectric Strength | D149 | 78.8 kV/mm |