Optiflex Polyurethan - Pressure- Abrasion- and UV-Resistant Tubing
Pneumatic Hose with good Chemical Resistance and easy to Install
Resistance against aliphatic hydrocarbons and most lubricants, oils, greases, oxygen and ozone. High flexibility even at cold temperatures provides small bend radius and space-saving.
Environmentally compatible and Long Life
Optiflex Polyurethan-Tubing is sustainable. It is much more resistant to abrasion than Rubber and PVC and provides much higher service life, especially when used as conveyor of abrasive media or solid materials. High mechanical resilience and UV-resistance provide life-prolonging and safes time for exchange of Tubing.
Transparency and smooth surface
Our Optiflex Polyurethan-Tubing is available crystal-clear and has an extra smooth inner surface to prevent accumulation and makes the Flow visible.
Specific Qualities and Custom-Made Products mostly at low order quantities
Aside a big variety of Standard-Colors, Optiflex PUR is in special colors available. UV-stabilized for longer Life, medical qualities, special dimensions,... please send us your request.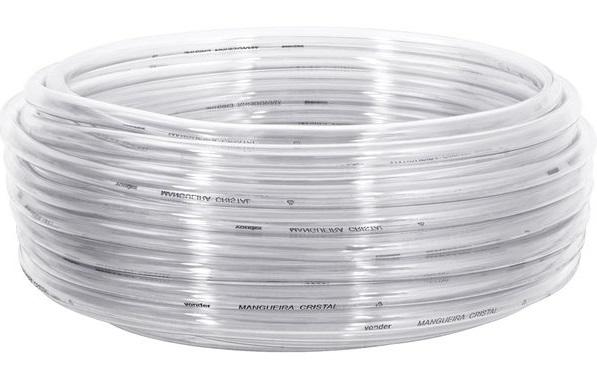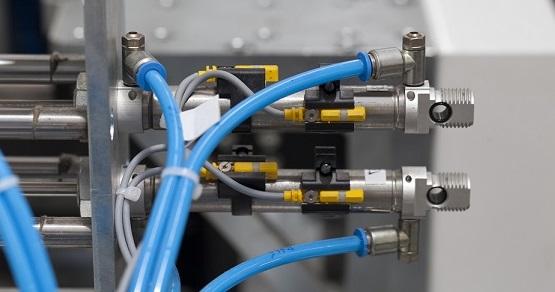 Features and benefit
abrasion resistant
good chemical Resistance
small bend radius
mechanical resilience
buckling resistance
tear strength
UV-stabilized
Aging-, Weather- and Ozone resistant
high elasticity
flexible at low temperature
good damping behavior
Typical applications
Pneumatic-Lines
compressed air
conveyor
Measurement and Regulation
Machine Construction
Automation and Assembly Lines
Polyurethan Tube - Diameters and wall thickness
| Art.No. | Ø Inner | Ø Outer | Wall | Color |
| --- | --- | --- | --- | --- |
| PU3,0NA5,0 | 3,0 mm | 5,0 mm | 1,0 mm | natural |
| PU3,0SW4,3 | 3,0 mm | 4,3 mm | 0,65 mm | black |
| PU3,0SW5,0 | 3,0 mm | 5,0 mm | 1,0 mm | black |
| PU4,0BL6,0 | 4,0 mm | 6,0 mm | 1,0 mm | blue |
| PU4,0GR6,0 | 4,0 mm | 6,0 mm | 1,0 mm | grey |
| PU4,0NA6,0 | 4,0 mm | 6,0 mm | 1,0 mm | natural |
| PU4,0SW6,0 | 4,0 mm | 6,0 mm | 1,0 mm | black |
| PU5,0BL8,0 | 5,0 mm | 8,0 mm | 1,5 mm | blue |
| PU5,0GR8,0 | 5,0 mm | 8,0 mm | 1,5 mm | grey |
| PU5,0NA8,0 | 5,0 mm | 8,0 mm | 1,5 mm | natural |
| PU5,0SW8,0 | 5,0 mm | 8,0 mm | 1,5 mm | black |
| PU5,5BL8,0 | 5,5 mm | 8,0 mm | 1,25 mm | blue |
| PU5,5GR8,0 | 5,5 mm | 8,0 mm | 1,25 mm | grey |
| PU5,5NA8,0 | 5,5 mm | 8,0 mm | 1,25 mm | natural |
| PU5,5SW8,0 | 5,5 mm | 8,0 mm | 1,25 mm | black |
| PU6,0BL8,0 | 6,0 mm | 8,0 mm | 1,0 mm | blue |
| PU6,0GL8,0 | 6,0 mm | 8,0 mm | 1,0 mm | yellow |
| PU6,0GN8,0 | 6,0 mm | 8,0 mm | 1,0 mm | green |
| PU6,0GR8,0 | 6,0 mm | 8,0 mm | 1,0 mm | grey |
| PU6,0NA8,0 | 6,0 mm | 8,0 mm | 1,0 mm | natural |
| PU6,0RT8,0 | 6,0 mm | 8,0 mm | 1,0 mm | red |
| PU6,0SW8,0 | 6,0 mm | 8,0 mm | 1,0 mm | black |
| PU7,5BL10,0 | 7,5 mm | 10,0 mm | 1,25 mm | blue |
| PU7,5GR10,0 | 7,5 mm | 10,0 mm | 1,25 mm | grey |
| PU7,5NA10,0 | 7,5 mm | 10,0 mm | 1,25 mm | natural |
| PU7,5SW10,0 | 7,5 mm | 10,0 mm | 1,25 mm | black |
| PU8,0BL10,0 | 8,0 mm | 10,0 mm | 1,0 mm | blue |
| PU8,0BL12,0 | 8,0 mm | 12,0 mm | 2,0 mm | blue |
| PU8,0GR10,0 | 8,0 mm | 10,0 mm | 1,0 mm | grey |
| PU8,0GR12,0 | 8,0 mm | 12,0 mm | 2,0 mm | grey |
| PU8,0NA10,0 | 8,0 mm | 10,0 mm | 1,0 mm | natural |
| PU8,0NA12,0 | 8,0 mm | 12,0 mm | 2,0 mm | natural |
| PU8,0SW10,0 | 8,0 mm | 10,0 mm | 1,0 mm | black |
| PU8,0SW12,0 | 8,0 mm | 12,0 mm | 2,0 mm | black |
| PU9,0BL11,5 | 9,0 mm | 11,5 mm | 1,25 mm | blue |
| PU9,0BL12,0 | 9,0 mm | 12,0 mm | 1,5 mm | blue |
| PU9,0GR11,5 | 9,0 mm | 11,5 mm | 1,25 mm | grey |
| PU9,0GR12,0 | 9,0 mm | 12,0 mm | 1,5 mm | grey |
| PU9,0NA11,5 | 9,0 mm | 11,5 mm | 1,25 mm | natural |
| PU9,0NA12,0 | 9,0 mm | 12,0 mm | 1,5 mm | natural |
| PU9,0SW11,5 | 9,0 mm | 11,5 mm | 1,25 mm | black |
| PU9,0SW12,0 | 9,0 mm | 12,0 mm | 1,5 mm | black |
Typical physical Properties of Optiflex Polyurethan
| Property | Value |
| --- | --- |
| Hardness | 98° Shore A |
| Working Temperature | -40°C to +85°C |