Tubing-Assembly
Reduce your production costs and increase you process reliability. Ready-made cut tubing with connected to the right fitting, flanged ends, wear and spare parts,... just order one part from one single source instead of many single parts from many different suppliers.
Benefit of...
... our process stability at assembling tubing lines
... our low purchase conditions because of our high demand
... our partly or full automated production processes
... our longtime experience in developing, producing and assembling tubing lines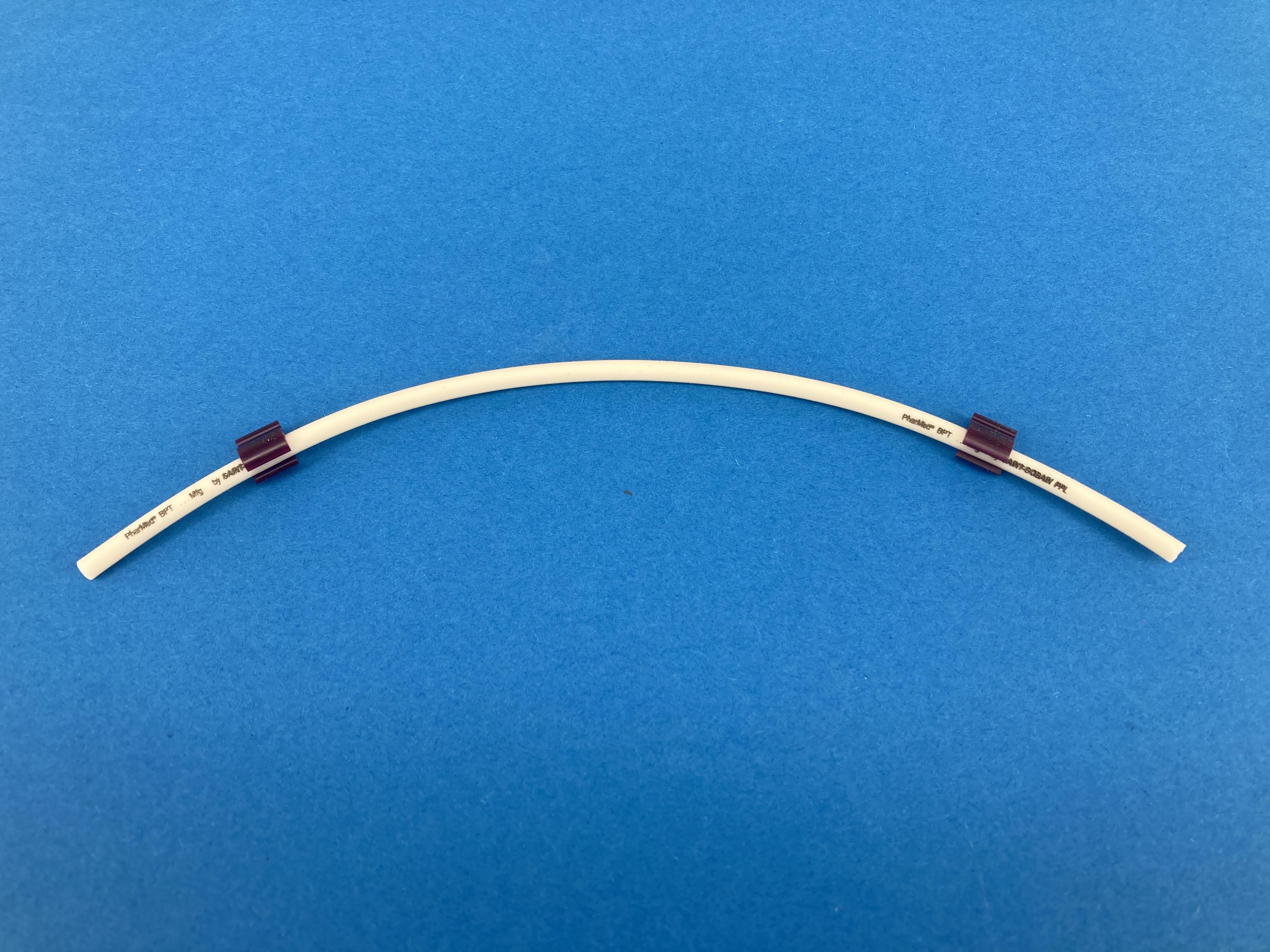 Custom made peristaltic tubing
Especially with small diameters in peristaltic pumps for small dosing volumes, it is necessary to attach 2 or 3 stoppers / collars to the hose. In addition to the complete standard range of the well-known materials
PharMed®
,
Viton®
and
Tygon® LMT-55
we also offer the manufacturing of your desired material, in your desired diameters and lengths, with special spacing of the stoppers in your desired color.
Expand hose ends for suitable Barbed Fittings
We create secure connections to a variety of applications. In order to achieve the smallest promotional volume, we have pump tubing with inner diameters down to 0.13 mm (orange-black color code) in our range. Barbed Fittings made of PP or PVDF are only available for inner diameters of 1.59 mm (1/16"). Avoid the risk of leakage or contamination in your process and source your tubing with the appropriate fittings to your system. It doesn't matter whether it's reducing connections, T- or Y-pieces, male or female Luer, internal or external thread... with our self-developed process for expanding the hose ends, we open up all possibilities for you to securely connect and easily replace even the smallest tubing.