Phthalate-free flexible tubing
Phthalate-free flexible tubing for food and beverage dispensing
Tygon S3™ B-44-4X tubing is now phthalate-free. We are proud to be among the first companies to offer sustainable flexible tubing products. The bio-based Tygon S3™ line combines the high performance standards customers demand with an eco-friendly tubing design.
Preferred tubing of the tood industry
Producers of food, milk and dairy products insist upon Tygon S3™ B-44-4X tubing for dependable performance in countless filling, draining, transfer and processing applications. Its smooth, non-porous bore inhibits particle entrapment, promoting a sanitary fluid path by minimizing potential for bacterial growth.
It has outstanding resistance to harsh alkaline cleaners and is equally unaffected by commonly used sanitizers.
Lightweight, flexible and clear
Light in weight and easy to handle, Tygon S3™ B-44-4X tubing can be put into service quickly. It readily bends to accommodate abrupt corners and obstructions, requiring a minimum of couplings and fittings. Its flexibility can save up to one-third the footage and much of the labor required to install rigid stainless steel or plastic piping. Its glass-like clarity allows the user to see product flow through it, so visual monitoring of flow is easy. This is particularly helpful in controlling or adjusting flow during process.
Regulatory compliance*
• Complies with applicable FDA Food Additive Regulations, NSF Standards, 3-A, Japan Food Sanitation Law # 370/1959, REACH, 1935/2004/EC and 10/2011/EU for many foods and beverage applications • Does not contain chemicals listed in California's Proposition 65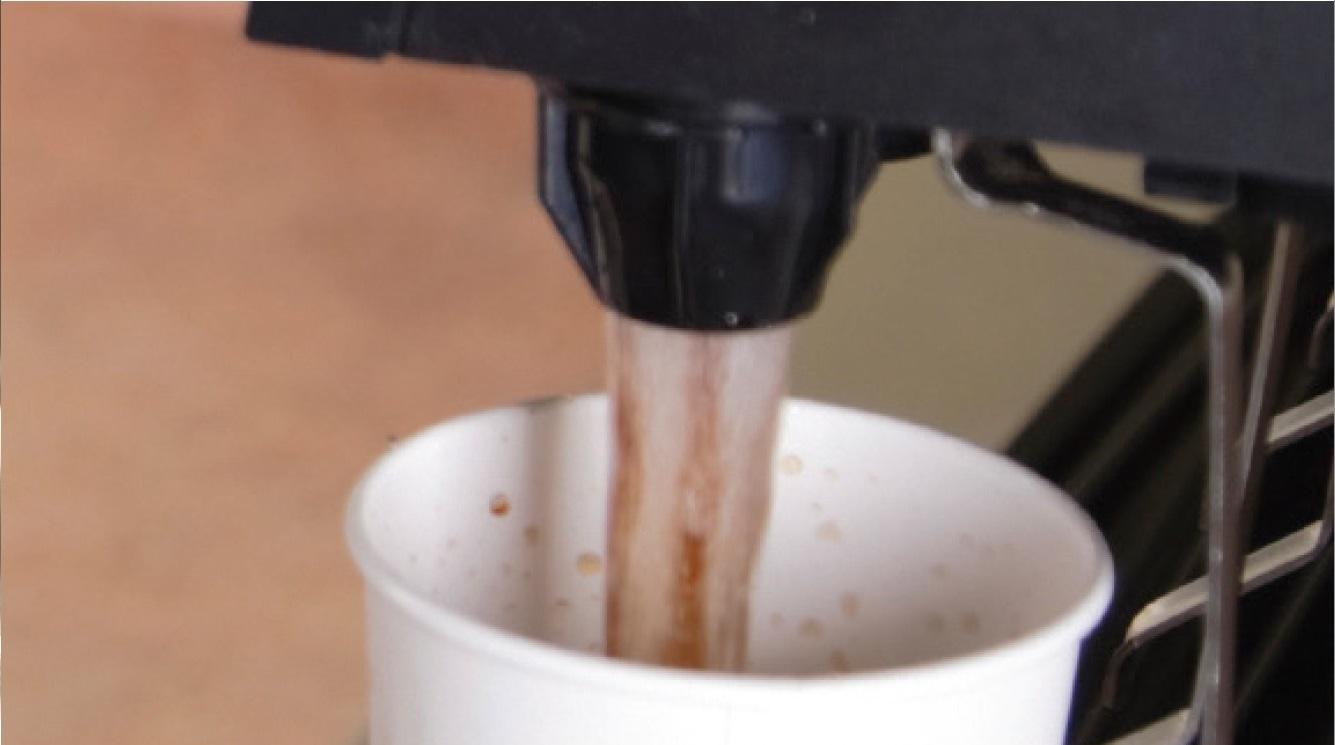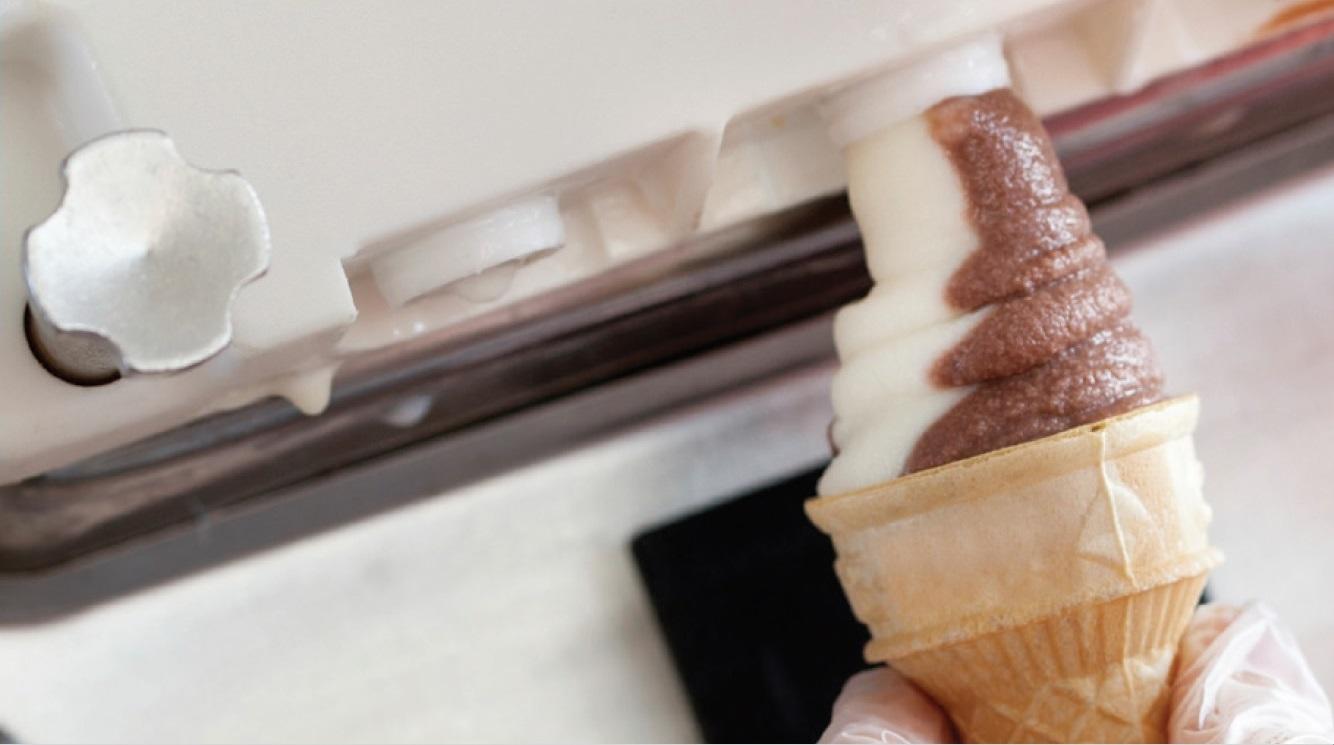 Features and Benefits
Smooth, non-porous bore will not trap particulates or promote bacterial growth
Resistant to harsh alkaline cleaners* and sanitizers
Excellent alternative to rigid piping systems
Contains no BPA or phthalates
Typical Applications
Aseptic filling
Condiment dispensing
Dairy processing
Vitamin and flavor concentrate systems
Soft-serve dispensing
Tygon Tube S3™ B-44-4X - Diameters and wall thickness
| Art.No. | Ø Inner | Ø Outer | Wall | Inch rounded | Crossref. |
| --- | --- | --- | --- | --- | --- |
| TY0,79BX2,38 | 0,79 mm (1/32") | 2,38 mm (3/32") | 0,79 mm (1/32") | 0,8 x 2,4 x 0,8 mm | AAA00001 |
| TY1,59BX3,18 | 1,59 mm (1/16") | 3,18 mm (1/8") | 0,79 mm (1/32") | 1,6 x 3,2 x 0,8 mm | AAA00002 |
| TY1,59BX4,76 | 1,59 mm (1/16") | 4,76 mm (3/16") | 1,59 mm (1/16") | 1,6 x 4,8 x 1,6 mm | AAA00003 |
| TY2,38BX3,97 | 2,38 mm (3/32") | 3,97 mm (5/32") | 0,79 mm (1/32") | 2,4 x 4,0 x 0,8 mm | AAA00004 |
| TY3,18BX4,76 | 3,18 mm (1/8") | 4,76 mm (3/16") | 0,79 mm (1/32") | 3,2 x 4,8 x 0,8 mm | AAA00006 |
| TY3,18BX6,35 | 3,18 mm (1/8") | 6,35 mm (1/4") | 1,59 mm (1/16") | 3,2 x 6,4 x 1,6 mm | AAA00007 |
| TY3,97BX5,56 | 3,97 mm (5/32") | 5,56 mm (7/32") | 0,79 mm (1/32") | 4,0 x 5,6 x 0,8 mm | AAA00009 |
| TY3,97BX7,14 | 3,97 mm (5/32") | 7,14 mm (9/32") | 1,59 mm (1/16") | 4,0 x 7,1 x 1,6 mm | AAA00010 |
| TY4,76BX6,35 | 4,76 mm (3/16") | 6,35 mm (1/4") | 0,79 mm (1/32") | 4,8 x 6,4 x 0,8 mm | AAA00011 |
| TY4,76BX7,94 | 4,76 mm (3/16") | 7,94 mm (5/16") | 1,59 mm (1/16") | 4,8 x 7,9 x 1,6 mm | AAA00012 |
| TY4,76BX9,53 | 4,76 mm (3/16") | 9,53 mm (3/8") | 2,38 mm (3/32") | | |
| TY6,35BX11,11 | 6,35 mm (1/4") | 11,11 mm (7/16") | 2,38 mm (3/32") | 6,4 x 11,1 x 2,4 mm | AAA00018 |
| TY6,35BX12,7 | 6,35 mm (1/4") | 12,7 mm (1/2") | 3,18 mm (1/8") | 6,4 x 12,7 x 3,2 mm | AAA00019 |
| TY6,35BX9,53 | 6,35 mm (1/4") | 9,53 mm (3/8") | 1,59 mm (1/16") | 6,4 x 9,5 x 1,6 mm | AAA00017 |
| TY7,94BX11,11 | 7,94 mm (5/16") | 11,11 mm (7/16") | 1,59 mm (1/16") | 7,9 x 11,1 x 1,6 mm | AAA00022 |
| TY7,94BX12,7 | 7,94 mm (5/16") | 12,7 mm (1/2") | 2,38 mm (3/32") | 7,9 x 12,7 x 2,4 mm | AAA00023 |
| TY7,94BX14,29 | 7,94 mm (5/16") | 14,29 mm (9/16") | 3,18 mm (1/8") | 7,9 x 14,3 x 3,2 mm | AAA00024 |
| TY7,94BX15,88 | 7,94 mm (5/16") | 15,88 mm (5/8") | 3,97 mm (5/32") | | |
| TY9,53BX12,7 | 9,53 mm (3/8") | 12,7 mm (1/2") | 1,59 mm (1/16") | 9,5 x 12,7 x 1,6 mm | AAA00027 |
| TY9,53BX14,29 | 9,53 mm (3/8") | 14,29 mm (9/16") | 2,38 mm (3/32") | 9,5 x 14,3 x 2,4 mm | AAA00028 |
| TY9,53BX15,88 | 9,53 mm (3/8") | 15,88 mm (5/8") | 3,18 mm (1/8") | 9,5 x 15,9 x 3,2 mm | AAA00029 |
| TY11,11BX14,29 | 11,11 mm (7/16") | 14,29 mm (9/16") | 1,59 mm (1/16") | | |
| TY11,11BX15,88 | 11,11 mm (7/16") | 15,88 mm (5/8") | 2,38 mm (3/32") | | |
| TY12,7BX15,88 | 12,7 mm (1/2") | 15,88 mm (5/8") | 1,59 mm (1/16") | 12,7 x 15,9 x 1,6 mm | AAA00036 |
| TY12,7BX17,46 | 12,7 mm (1/2") | 17,46 mm (11/16") | 2,38 mm (3/32") | 12,7 x 17,5 x 2,4 mm | AAA00037 |
| TY12,7BX19,05 | 12,7 mm (1/2") | 19,05 mm (3/4") | 3,18 mm (1/8") | 12,7 x 19,1 x 3,2 mm | AAA00038 |
| TY12,7BX20,64 | 12,7 mm (1/2") | 20,64 mm (13/16") | 3,97 mm (5/32") | 12,7 x 20,7 x 4,0 mm | AAA00039 |
| TY14,29BX19,05 | 14,29 mm (9/16") | 19,05 mm (3/4") | 2,38 mm (3/32") | | |
| TY15,88BX20,64 | 15,88 mm (5/8") | 20,64 mm (13/16") | 2,38 mm (3/32") | 15,9 x 20,7 x 2,4 mm | AAA00045 |
| TY15,88BX22,23 | 15,88 mm (5/8") | 22,23 mm (7/8") | 3,18 mm (1/8") | 15,9 x 22,3 x 3,2 mm | AAA00046 |
| TY15,88BX23,81 | 15,88 mm (5/8") | 23,81 mm (15/16") | 3,97 mm (5/32") | 15,9 x 23,9 x 4,0 mm | AAA00047 |
| TY19,05BX25,4 | 19,05 mm (3/4") | 25,4 mm (1") | 3,18 mm (1/8") | 19,0 x 25,4 x 3,2 mm | AAA00053 |
| TY19,05BX26,99 | 19,05 mm (3/4") | 26,99 mm (1-1/16") | 3,97 mm (5/32") | 19,0 x 27,0 x 4,0 mm | AAA00054 |
| TY19,05BX28,58 | 19,05 mm (3/4") | 28,58 mm (1-1/8") | 4,76 mm (3/16") | 19,0 x 28,6 x 4,8 mm | AAA00055 |
| TY19,05BX31,75 | 19,05 mm (3/4") | 31,75 mm (1-1/4") | 6,35 mm (1/4") | 19,0 x 31,8 x 6,4 mm | AAA00057 |
| TY22,23BX28,58 | 22,23 mm (7/8") | 28,58 mm (1-1/8") | 3,18 mm (1/8") | 22,2 x 28,6 x 3,2 mm | AAA00059 |
| TY25,4BX31,75 | 25,4 mm (1") | 31,75 mm (1-1/4") | 3,18 mm (1/8") | 25,4 x 31,8 x 3,2 mm | AAA00062 |
| TY25,4BX33,34 | 25,4 mm (1") | 33,34 mm (1-5/16") | 3,97 mm (5/32") | 25,4 x 33,4 x 4,0 mm | AAA00063 |
| TY25,4BX34,93 | 25,4 mm (1") | 34,93 mm (1-3/8") | 4,76 mm (3/16") | 25,4 x 35,0 x 4,8 mm | AAA00064 |
| TY25,4BX38,1 | 25,4 mm (1") | 38,1 mm (1-1/2") | 6,35 mm (1/4") | 25,4 x 38,2 x 6,4 mm | AAA00065 |
| TY28,58BX34,93 | 28,58 mm (1-1/8") | 34,93 mm (1-3/8") | 3,18 mm (1/8") | 28,6 x 35,0 x 3,2 mm | AAA00067 |
| TY31,75BX41,28 | 31,75 mm (1-1/4") | 41,28 mm (1-5/8") | 4,76 mm (3/16") | 31,8 x 41,4 x 4,8 mm | AAA00070 |
| TY38,1BX47,63 | 38,1 mm (1-1/2") | 47,63 mm (1-7/8") | 4,76 mm (3/16") | | |
| TY38,1BX50,8 | 38,1 mm (1-1/2") | 50,8 mm (2") | 6,35 mm (1/4") | 38,1 x 50,9 x 6,4 mm | AAA00074 |
| TY50,8BX63,5 | 50,8 mm (2") | 63,5 mm (2-1/2") | 6,35 mm (1/4") | 50,8 x 63,6 x 6,4 mm | AAA00078 |
| TY50,8BX69,85 | 50,8 mm (2") | 69,85 mm (2-3/4") | 9,53 mm (3/8") | | |
| TY50,8BX76,2 | 50,8 mm (2") | 76,2 mm (3") | 12,7 mm (1/2") | | |
| TY63,5BX76,2 | 63,5 mm (2-1/2") | 76,2 mm (3") | 6,35 mm (1/4") | 63,5 x 76,2 x 6,4 mm | AAA05082 |
| TY63,5BX82,55 | 63,5 mm (2-1/2") | 82,55 mm (3-1/4") | 9,53 mm (3/8") | | |
| TY76,2BX88,9 | 76,2 mm (3") | 88,9 mm (3-1/2") | 6,35 mm (1/4") | 76,2 x 88,9 x 6,4 mm | AAA05085 |
| TY76,2BX95,25 | 76,2 mm (3") | 95,25 mm (3-3/4") | 9,53 mm (3/8") | | |
| TY101,6BX127,0 | 101,6 mm (4") | 127,0 mm (5") | 12,7 mm (1/2") | 101,6 x 127,0 x 12,7 mm | AAA06088 |
| TY152,4BX165,1 | 152,4 mm (6") | 165,1 mm (6-1/2") | 6,35 mm (1/4") | | |
Typical Physical Properties of Tygon S3™ B-44-4X Tubing
| Property | ASTM Method | Value of Rating |
| --- | --- | --- |
| Durometer Hardness | D2240 | 66° Shore A, 15s |
| Color | - | Clear |
| Ultimate Elongation | D412 | 390,00% |
| Tear Resistance | D1004 | 43,8 kN/m (250 lb-f/in) |
| Specific Gravity | D792 | 1,21 |
| Compression Set Constant Deflection, at 70°C for 22 hrs. | D395 | Method B 59,00% |
| Brittleness by Impact Temp. | D746 | -36°C (-32°F) |
| Cold Temp. Flexibility @ 5°C increments | D380 | -45°C (-49°F) |
| Maximum Recommended Operating Temp. | - | 74°C (165°F) |
| Tensile Stress @200% Elongation | D412 | 9,5 MPa (1.379 psi) |
| Tensile Set @75% Elongation | D412 | 57,00% |
| Water Absorption, 24 hrs. @ 23°C | D570 | 0,22% |
TYGON S3™ B-44-4X TUBING IS NOT INTENDED FOR USE AS AN IMPLANT MATERIAL