Tygon® F-4040-A - High performance for small engines
Designed to resist Hydrocarbons
Specifically designed to handle most fuels and industrial lubricants, Tygon® Fuel and Lubricant Tubing resists the swelling and hardening caused by hydrocarbon-based fluids. This significantly reduces the risk of failure due to cracking and leakage. Its minimum extractability safeguards the liquid or vapor being transferred against adulteration.

Because it is extremely flexible, Tygon® Fuel and Lubricant Tubing simplifies installation, even in tight places. It is translucent yellow for positive identification and to allow easy flow monitoring. It is routinely used to handle gasoline, kerosene, heating oils, cutting compounds and glycol-based coolants.
Routinely Specified in Fuel and Lubricant Applications
A consistent performer lot after lot, Tygon® Fuel and Lubricant Tubing is the most requested fuel and lubricant tubing for a variety of applications – from small engine fuel lines to coolant transfer.
Other Tygon® formulations are available to meet new permeation standards.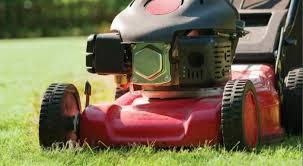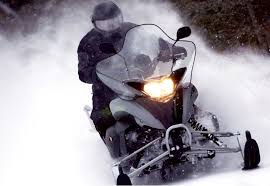 Features and benefits
Resists embrittlement
Compatible with most hydrocarbons
Resistant to swelling
Highly flexible, easy to install
Specifically developed for fuels and lubricants
Ozone and UV light resistant
Typical applications
Small engine fuel lines
General automotive
Recreational vehicles
Lawn and garden equipment
Coolant transfer
Heating fuels
Cutting compounds
Polishing equipment
Lubrication lines
Shear-sensitive fluid transfer
Diagnostics and laboratory testing
Tygon® Tube F-4040-A - Diameters and wall thickness
| Art.No. | Ø Inner | Ø Outer | Wall | Color code | collar | Crossref. |
| --- | --- | --- | --- | --- | --- | --- |
| FA0,19OR2RT | 0,19 mm | 1,99 mm | 0,90 mm | orange-red | 2 | 070533-02 |
| FA0,19OR3RT | 0,19 mm | 1,99 mm | 0,90 mm | orange-red | 3 | 070543-02 |
| FA0,25OR2BL | 0,25 mm | 2,05 mm | 0,90 mm | orange-blue | 2 | 070533-03 |
| FA0,25OR3BL | 0,25 mm | 2,05 mm | 0,90 mm | orange-blue | 3 | 070543-03 |
| FA0,38OR2GN | 0,38 mm | 2,18 mm | 0,90 mm | orange-green | 2 | 070533-04 |
| FA0,38OR3GN | 0,38 mm | 2,18 mm | 0,90 mm | orange-green | 3 | 070543-04 |
| FA0,51OR2GL | 0,51 mm | 2,31 mm | 0,90 mm | orange-yellow | 2 | 070533-05 |
| FA0,51OR3GL | 0,51 mm | 2,31 mm | 0,90 mm | orange-yellow | 3 | 070543-05 |
| FA0,64OR2WS | 0,64 mm | 2,44 mm | 0,90 mm | orange-white | 2 | 070533-06 |
| FA0,64OR3WS | 0,64 mm | 2,44 mm | 0,90 mm | orange-white | 3 | 070543-06 |
| FA0,76SW2SW | 0,76 mm | 2,46 mm | 0,85 mm | black-black | 2 | 070533-07 |
| FA0,76SW3SW | 0,76 mm | 2,46 mm | 0,85 mm | black-black | 3 | 070543-07 |
| FA0,89OR2OR | 0,89 mm | 2,59 mm | 0,85 mm | orange-orange | 2 | 070533-08 |
| FA0,89OR3OR | 0,89 mm | 2,59 mm | 0,85 mm | orange-orange | 3 | 070543-08 |
| FA1,02WS2WS | 1,02 mm | 2,72 mm | 0,85 mm | white-white | 2 | 070533-09 |
| FA1,02WS3WS | 1,02 mm | 2,72 mm | 0,85 mm | white-white | 3 | 070543-09 |
| FA1,14RT2RT | 1,14 mm | 2,84 mm | 0,85 mm | red-red | 2 | 070533-10 |
| FA1,14RT3RT | 1,14 mm | 2,84 mm | 0,85 mm | red-red | 3 | 070543-10 |
| FA1,3GR2GR | 1,30 mm | 3,00 mm | 0,85 mm | grey-grey | 3 | 070533-11 |
| FA1,42GL2GL | 1,42 mm | 3,12 mm | 0,85 mm | yellow-yellow | 2 | 070533-12 |
| FA1,42GL3GL | 1,42 mm | 3,12 mm | 0,85 mm | yellow-yellow | 3 | 070543-12 |
| FA1,52GL2BL | 1,52 mm | 3,22 mm | 0,85 mm | yellow-blue | 2 | 070533-19 |
| FA1,52GL3BL | 1,52 mm | 3,22 mm | 0,85 mm | yellow-blue | 3 | 070543-19 |
| FA1,65BL2BL | 1,65 mm | 3,35 mm | 0,85 mm | blue-blue | 2 | 070533-13 |
| FA1,65BL3BL | 1,65 mm | 3,35 mm | 0,85 mm | blue-blue | 3 | 070543-13 |
| FA1,85GN2GN | 1,85 mm | 3,55 mm | 0,85 mm | green-green | 2 | 070533-14 |
| FA1,85GN3GN | 1,85 mm | 3,55 mm | 0,85 mm | green-green | 3 | 070543-14 |
| FA2,06VO2VO | 2,06 mm | 3,76 mm | 0,85 mm | purple-purple | 2 | 070533-15 |
| FA2,06VO3VO | 2,06 mm | 3,76 mm | 0,85 mm | purple-purple | 3 | 070543-15 |
| FA2,29VO2SW | 2,29 mm | 3,99 mm | 0,85 mm | purple-black | 2 | 070533-16 |
| FA2,29VO3SW | 2,29 mm | 3,99 mm | 0,85 mm | purple-black | 3 | 070543-16 |
| FA2,54VO2OR | 2,54 mm | 4,24 mm | 0,85 mm | purple-orange | 2 | 070533-17 |
| FA2,54VO3OR | 2,54 mm | 4,24 mm | 0,85 mm | purple-orange | 3 | 070543-17 |
| FA2,79VO2WS | 2,79 mm | 4,49 mm | 0,85 mm | purple-white | 2 | 070533-18 |
| FA2,79VO3WS | 2,79 mm | 4,49 mm | 0,85 mm | purple-white | 3 | 070543-18 |
| Art.No. | Ø Inner | Ø Outer | Wall | Inch rounded | Crossref. |
| --- | --- | --- | --- | --- | --- |
| TY0,13FA1,93 | 0,13 mm | 1,93 mm | 0,9 mm | | |
| TY0,19FA1,99 | 0,19 mm | 1,99 mm | 0,9 mm | | 070533-02L |
| TY0,38FA2,18 | 0,38 mm | 2,18 mm | 0,9 mm | | 070533-04L |
| TY0,51FA2,31 | 0,51 mm | 2,31 mm | 0,9 mm | | 070533-05L |
| TY0,64FA2,44 | 0,64 mm | 2,44 mm | 0,9 mm | | 070533-06L |
| TY0,76FA2,46 | 0,76 mm | 2,46 mm | 0,85 mm | | 070533-07L |
| TY0,89FA2,59 | 0,89 mm | 2,59 mm | 0,85 mm | | 070533-08L |
| TY1,30FA3,00 | 1,00 mm | 3,00 mm | 0,85 mm | | 070533-11L |
| TY1,02FA2,72 | 1,02 mm | 2,72 mm | 0,85 mm | | 070533-09L |
| TY1,14FA2,84 | 1,14 mm | 2,84 mm | 0,85 mm | | 070533-10L |
| TY1,42FA3,12 | 1,42 mm | 3,12 mm | 0,85 mm | | 070533-12L |
| TY1,52FA3,22 | 1,52 mm | 3,22 mm | 0,85 mm | | 070533-19L |
| TY1,65FA3,35 | 1,65 mm | 3,35 mm | 0,85 mm | | 070533-13L |
| TY1,85FA3,55 | 1,85 mm | 3,55 mm | 0,85 mm | | 070533-14L |
| TY2,03FA3,56 | 2,03 mm (2/25") | 3,56 mm (7/50") | 0,76 mm (3/100") | 2,0 x 3,6 x 0,8 mm | AAG00700 |
| TY2,06FA3,76 | 2,06 mm | 3,76 mm | 0,85 mm | | 070533-15L |
| TY2,29FA3,99 | 2,29 mm | 3,99 mm | 0,85 mm | | 070533-16L |
| TY2,38FA4,76 | 2,38 mm (3/32") | 4,76 mm (3/16") | 1,19 mm (3/64") | 2,4 x 4,8 x 1,2 mm | AAG00165 |
| TY2,54FA4,24 | 2,54 mm | 4,76 mm | 0,85 mm | | 070533-17L |
| TY2,79FA4,49 | 2,79 mm | 4,49 mm | 0,85 mm | | 070533-18L |
| TY3,18FA6,35 | 3,18 mm (1/8") | 6,35 mm (1/4") | 1,59 mm (1/16") | 3,2 x 6,4 x 1,6 mm | AAG00007 |
| TY4,76FA7,94 | 4,76 mm (3/16") | 7,94 mm (5/16") | 1,59 mm (1/16") | 4,8 x 8,0 x 1,6 mm | AAG00012 |
| TY6,35FA9,53 | 6,35 mm (1/4") | 9,53 mm (3/8") | 1,59 mm (1/16") | 6,4 x 9,6 x 1,6 mm | AAG00017 |
| TY7,94FA11,11 | 7,94 mm (5/16") | 11,11 mm (7/16") | 1,59 mm (1/16") | 8,0 x 11,2 x 1,6 mm | AAG00022 |
| TY9,53FA12,70 | 9,53 mm (3/8") | 12,70 mm (1/2") | 1,59 mm (1/16") | 9,6 x 12,7 x 1,6 mm | AAG00027 |
| TY9,53FA15,88 | 9,53 mm (3/8") | 15,88 mm (5/8") | 3,18 mm (1/8") | 9,6 x 15,9 x 3,2 mm | AAG00029 |
| TY11,11FA14,29 | 11,11 mm (7/16") | 14,29 mm (9/16") | 1,59 mm (1/16") | 11,1 x 14,3 x 1,6 mm | AAG00032 |
| TY12,70FA15,88 | 12,70 mm (1/2") | 15,88 mm (5/8") | 1,59 mm (1/16") | | |
| TY12,70FA19,05 | 12,70 mm (1/2") | 19,05 mm (3/4") | 3,18 mm (1/8") | 12,7 x 19,1 x 3,2 mm | AAG00038 |
| TY15,88FA22,23 | 15,88 mm (5/8") | 22,23 mm (7/8") | 3,18 mm (1/8") | 15,9 x 22,3 x 3,2 mm | AAG00046 |
| TY19,05FA25,40 | 19,05 mm (3/4") | 25,40 mm (1") | 3,18 mm (1/8") | 19,0 x 25,4 x 3,2 mm | AAG00053 |
Typical Physical Properties of Tygon® F-4040-A
| Property | ASTM Method | Value of Rating |
| --- | --- | --- |
| Durometer Hardness | D2240 | 57° Shore A, 15s |
| Tensile Strenght | D412 | 1,82 psi (12.5 MPa) |
| Ultimate Elongation | D412 | 310,00% |
| Color | - | yellow |
| Tear Resistance | D1004 | 29.0 kN/m |
| Specific Gravity | D792 | 1,26 |
| Water Absorbtion 23°C for 24 hours | D570 | 1.5 % |
| Compression Set Constant Deflection 70° C for 22 hours | D395 | 65,00% |
| Max. Recommended Operating Temp. | - | 74° C Method B 65,00% |
| Tensile Modulus, at 100% Elongation | D412 | 910 psi (6.3 MPa) |
| Tensile Set, at 75% Elongation | D412 | 50 |
| Brittleness by Impact Temp. | D746 | -37° C |
| Dielectric Strenght | D149 | 403 v/mil (15.8 kV/mm) |