Tygon® 2375 - Soft, clear, chemical resistant
Unequaled chemical resistance
In the world of chemical transfer, chemical compatibility and flexibility are the two most important performances criteria to ensure optimization of the performance.
Tygon® 2375 Tubing is specially engineered to deliver just that outstanding performance in an enviroment where harsh chemicals are used in either industrial or institutional cleaning applications to ensure sanitation and hygiene safety. To assure our customers whose application will be using tubing to transfer chemicals used for final products that require FDA approval, Tygon® 2375 Tubing brings you the assurance due to its compliance with FDA 21 CFR 177.1520.
Tygon® 2375 Ultra Chemical Reistant Tubing offers an unequaled combination of chemical resistance, clarity and flexibility. It is virtually unaffected by acids, bases, ketones, salts and alcohols (please see Chemical Resistance Properties or contact us for further information).
Enviormentally friendly
Tygon® 2375 Ultra Chemical Reistant Tubing is enviromentally friendly and can be disposed safely. When properly incinerated, it does not release hazardous and corrosive hydrocholride gas, which has been proven to be a contributing factor of acid rain.
Non-DeHP and plasticizer-free
Ultra Chemical Resitant Tubing is entirely free of plasticizers, eliminating fluid contamination as well as premature brittleness and cracking, commonly seen with many other flexible tubings.
Regulatory compliance
- FDA packaging and Food Contact Substances (FCS) Regulation
- REACH
- RoHS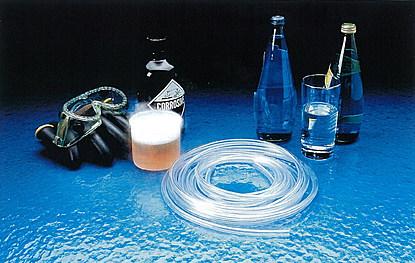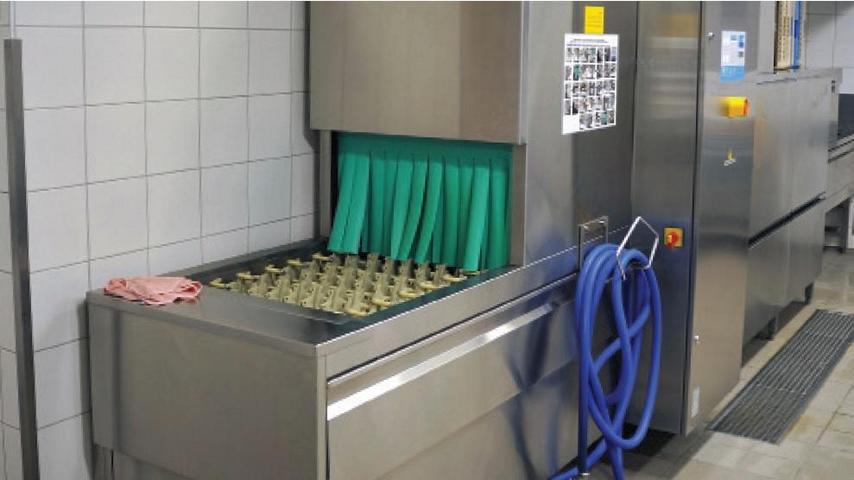 Features and benefits
Outstanding chemical resistance
Non-DeHP for high purtity
Plasticizer free – Releases no harmful and corrosive hydrogen chloride gas
Smoother Inner Surface - provides better flow and inhibits particulate buildup
Low Sorbtion – minimizes cross contamination, maintains media purity
Clear Tubing for better and easier observation
Tygon® Tube 2375 - Diameters and wall thickness
| Art.No. | Ø Inner | Ø Outer | Wall | Inch rounded | Crossref. |
| --- | --- | --- | --- | --- | --- |
| TY1,59UR3,18 | 1,59 mm (1/16") | 3,18 mm (1/8") | 0,79 mm (1/32") | 1,6 x 3,2 x 0,8 mm | AJK00002 |
| TY1,59UR4,76 | 1,59 mm (1/16") | 4,76 mm (3/16") | 1,59 mm (1/16") | 1,6 x 4,8 x 1,6 mm | AJK00003 |
| TY2,38UR3,97 | 2,38 mm (3/32") | 3,97 mm (5/32") | 0,79 mm (1/32") | 2,4 x 4,0 x 0,8 mm | AJK00004 |
| TY3,18UR6,35 | 3,18 mm (1/8") | 6,35 mm (1/4") | 1,59 mm (1/16") | 3,2 x 6,4 x 1,6 mm | AJK00007 |
| TY3,97UR5,56 | 3,97 mm (5/32") | 5,56 mm (7/32") | 0,79 mm (1/32") | 4,0 x 5,6 x 0,8 mm | AJK00009 |
| TY4,76UR7,94 | 4,76 mm (3/16") | 7,94 mm (5/16") | 1,59 mm (1/16") | 4,8 x 8,0 x 1,6 mm | AJK00012 |
| TY6,35UR9,53 | 6,35 mm (1/4") | 9,53 mm (3/8") | 1,59 mm (1/16") | 6,4 x 9,6 x 1,6 mm | AJK00017 |
| TY7,94UR11,11 | 7,94 mm (5/16") | 11,11 mm (7/16") | 1,59 mm (1/16") | 8,0 x 11,2 x 1,6 mm | AJK00022 |
| TY9,53UR12,7 | 9,53 mm (3/8") | 12,7 mm (1/2") | 1,59 mm (1/16") | 9,6 x 12,7 x 1,6 mm | AJK00027 |
| TY9,53UR15,88 | 9,53 mm (3/8") | 15,88 mm (5/8") | 3,18 mm (1/8") | 9,6 x 15,9 x 3,2 mm | AJK00029 |
| TY12,7UR19,05 | 12,7 mm (1/2") | 19,05 mm (3/4") | 3,18 mm (1/8") | 12,7 x 19,1 x 3,2 mm | AJK00038 |
| TY15,88UR22,23 | 15,88 mm (5/8") | 22,23 mm (7/8") | 3,18 mm (1/8") | 15,9 x 22,3 x 3,2 mm | AJK00046 |
| TY19,05UR25,4 | 19,05 mm (3/4") | 25,4 mm (1") | 3,18 mm (1/8") | 19,0 x 25,4 x 3,2 mm | AJK00053 |
| TY25,4UR34,93 | 25,4 mm (1") | 34,93 (1-3/8") | 4,76 mm (3/16") | 25,4 x 35,0 x 4,8 mm | AJK42064 |
Typical Physical Properties of Tygon® 2375
Property
ASTM Method
Value of Rating
Durometer Hardness
D2240
75° Shore A, 15s
Color
-
clear
Tear Resistance
D1004
42 kN/m
Specific Gravity
D792
0.90
Water Absorbtion
23°C for 24 hours
D570
0,04%
Compression Set Constant Deflection 70° C for 22 hours
D395
100,00%
Tensile Strength (at break)
D412
1900 psi (13,1 MPa)
Ultimate Elongation
D412
850,00%
Tensile Stress at 100% Elongation
D412
425 psi (2,9 MPa)
Tensile Set
D412
300,00%
Max. Recommended Operating Temp.
-
54° C