Food and Beverage Dispensing
Tygon S3TM E-3603 Tubing is now phtalate-free. The bio-based Tygon S3TM line combines the high performance standards customers demand with an eco-friendly tubing design. Crystal-clear and flexible, long-lasting and crack-resistant, the new Tygon S3TM E-3603 Tubing delivers the same superior performance you have come to expect, but now in a formulation that contains a phtalate-free plasticizer.

Tygon S3TM E-3603 Tubing handles the most stringent foods and beverages. It is non-oxidizing and non-contaminating, and less permeable than rubber Tubing. The glassy smooth inner bore helps prevent buildup to facilitate cleaning. Coils are marked at 30,4 cm intervals for easy measuring.
Engineered to Last
Tygon S3TM E-3603 Tubing is specially formulated for resistance to flexfatigue and abrasion. Tygon S3TM E-3603 offers superior life, which minimizes the labor and expense of replacement.
Available in Vacuum Tubing Sizes
Tygon S3TM E-3603 Vacuum Tubing has extra-heavy walls that will withstand a full vacuum at room temperature (759 mm of mercury at 23°C and up to 686 mm of mercury at 60°C). Tygon S3TM E-3603 Vacuum Tubing resists most inorganic an can be used in corrosive atmospheres.
Regulatory Standards
Tygon S3TM E-3603 Tubing complies with FDA, NSF, meets USP class VI, Japan Food Sanitation Law #370/1959, REACH, 1935/2004/EC and 10/2011/EU for many foods and beverages. Tygon S3TM Tubing do not contain chemicals listed in California's Proposition 65.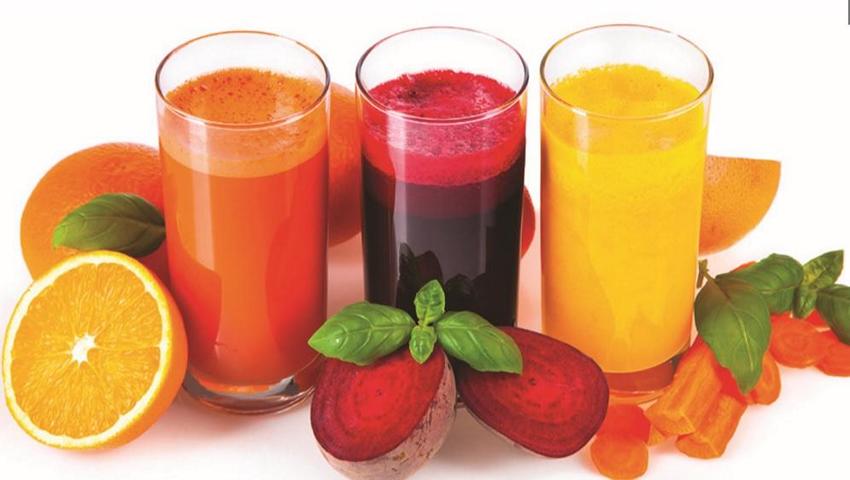 Features and benefits
Outstanding chemical resistance
Lot-to-Lot consistency for reproducible results
Non-oxidizing and noncontaminating
Smooth, polished inner wall
Slips easily over fittings an grips securely for simple lab set-ups
Contains no BPA o phtalates
Standard sizes available to hold full vacuum at room temperature
Typical applications
Food and Beverage dispensing
Vacuum applications
Laboratory
Analytical Measurement
Peristaltic Pumps
| Art.No. | Ø Inner | Ø Outer | Wall |
| --- | --- | --- | --- |
| TY0,79ST2,38 | 0,79 mm (1/32") | 2,38 mm (3/32") | 0,79 mm (1/32") |
| TY1,59ST3,18 | 1,59 mm (1/16") | 3,18 mm (1/8") | 0,79 mm (1/32") |
| TY1,59ST4,76 | 1,59 mm (1/16") | 4,76 mm (3/16") | 1,59 mm (1/16") |
| TY2,0ST4,0 | 2,0 mm | 4,0 mm | 1,0 mm |
| TY2,38ST3,97 | 2,38 mm (3/32") | 3,97 mm (5/32") | 0,79 mm (1/32") |
| TY2,38ST5,56 | 2,38 mm (3/32") | 5,56 mm (7/32") | 1,59 mm (1/16") |
| TY3,0ST5,0 | 3,0 mm | 5,0 mm | 1,0 mm |
| TY3,18ST4,76 | 3,18 mm (1/8") | 4,76 mm (3/16") | 0,79 mm (1/32") |
| TY3,18ST6,35 | 3,18 mm (1/8") | 6,35 mm (1/4") | 1,59 mm (1/16") |
| TY3,97ST5,56 | 3,97 mm (5/32") | 5,56 mm (7/32") | 0,79 mm (1/32") |
| TY3,97ST7,14 | 3,97 mm (5/32") | 7,14 mm (9/32") | 1,59 mm (1/16") |
| TY4,0ST6,0 | 4,0 mm | 6,0 mm | 1,0 mm |
| TY4,76ST11,11 | 4,76 mm (3/16") | 11,11 mm (7/16") | 3,18 mm (1/8") |
| TY4,76ST14,29 | 4,76 mm (3/16") | 14,29 mm (9/16") | 4,76 mm (3/16") |
| TY4,76ST6,35 | 4,76 mm (3/16") | 6,35 mm (1/4") | 0,79 mm (1/32") |
| TY4,76ST7,94 | 4,76 mm (3/16") | 7,94 mm (5/16") | 1,59 mm (1/16") |
| TY4,76ST9,53 | 4,76 mm (3/16") | 9,53 mm (3/8") | 2,38 mm (3/32") |
| TY5,0ST8,0 | 5,0 mm | 8,0 mm | 1,5 mm |
| TY6,0ST9,0 | 6,0 mm | 9,0 mm | 1,5 mm |
| TY6,35ST11,11 | 6,35 mm (1/4") | 11,11 mm (7/16") | 2,38 mm (3/32") |
| TY6,35ST12,7 | 6,35 mm (1/4") | 12,7 mm (1/2") | 3,18 mm (1/8") |
| TY6,35ST15,88 | 6,35 mm (1/4") | 15,88 mm (5/8") | 4,76 mm (3/16") |
| TY6,35ST7,94 | 6,35 mm (1/4") | 7,94 mm (5/16") | 0,79 mm (1/32") |
| TY6,35ST9,53 | 6,35 mm (1/4") | 9,53 mm (3/8") | 1,59 mm (1/16") |
| TY7,0ST10,0 | 7,0 mm | 10,0 mm | 1,5 mm |
| TY7,94ST11,11 | 7,94 mm (5/16") | 11,11 mm (7/16") | 1,59 mm (1/16") |
| TY7,94ST12,7 | 7,94 mm (5/16") | 12,7 mm (1/2") | 2,38 mm (3/32") |
| TY7,94ST14,29 | 7,94 mm (5/16") | 14,29 mm (9/16") | 3,18 mm (1/8") |
| TY7,94ST15,88 | 7,94 mm (5/16") | 15,88 mm (5/8") | 3,97 mm (5/32") |
| TY8,0ST12,0 | 8,0 mm | 12,0 mm | 2,0 mm |
| TY9,53ST12,7 | 9,53 mm (3/8") | 12,7 mm (1/2") | 1,59 mm (1/16") |
| TY9,53ST14,29 | 9,53 mm (3/8") | 14,29 mm (9/16") | 2,38 mm (3/32") |
| TY9,53ST15,88 | 9,53 mm (3/8") | 15,88 mm (5/8") | 3,18 mm (1/8") |
| TY9,53ST22,23 | 9,53 mm (3/8") | 22,23 mm (7/8") | 6,35 mm (1/4") |
| TY10,0ST14,0 | 10,0 mm | 14,0 mm | 2,0 mm |
| TY11,11ST14,29 | 11,11 mm (7/16") | 14,29 mm (9/16") | 1,59 mm (1/16") |
| TY11,11ST15,88 | 11,11 mm (7/16") | 15,88 mm (5/8") | 2,38 mm (3/32") |
| TY11,11ST17,46 | 11,11 mm (7/16") | 17,46 mm (11/16") | 3,18 mm (1/8") |
| TY12,7ST15,88 | 12,7 mm (1/2") | 15,88 mm (5/8") | 1,59 mm (1/16") |
| TY12,7ST17,46 | 12,7 mm (1/2") | 17,46 mm (11/16") | 2,38 mm (3/32") |
| TY12,7ST19,05 | 12,7 mm (1/2") | 19,05 mm (3/4") | 3,18 mm (1/8") |
| TY12,7ST20,64 | 12,7 mm (1/2") | 20,64 mm (13/16") | 3,97 mm (5/32") |
| TY12,7ST28,58 | 12,7 mm (1/2") | 28,58 mm (1-1/8") | 7,94 mm (5/16") |
| TY14,29ST19,05 | 14,29 mm (9/16") | 19,05 mm (3/4") | 2,38 mm (3/32") |
| TY14,29ST20,64 | 14,29 mm (9/16") | 20,64 mm (13/16") | 3,18 mm (1/8") |
| TY15,88ST20,64 | 15,88 mm (5/8") | 20,64 mm (13/16") | 2,38 mm (3/32") |
| TY15,88ST22,23 | 15,88 mm (5/8") | 22,23 mm (7/8") | 3,18 mm (1/8") |
| TY15,88ST23,81 | 15,88 mm (5/8") | 23,81 mm (15/16") | 3,97 mm (5/32") |
| TY15,88ST34,93 | 15,88 mm (5/8") | 34,93 mm (1-3/8") | 9,53 mm (3/8") |
| TY17,46ST22,23 | 17,46 mm (11/16") | 22,23 mm (7/8") | 2,38 mm (3/32") |
| TY19,05ST25,4 | 19,05 mm (3/4") | 25,4 mm (1") | 3,18 mm (1/8") |
| TY19,05ST26,99 | 19,05 mm (3/4") | 26,99 mm (1-1/16") | 3,97 mm (5/32") |
| TY19,05ST28,58 | 19,05 mm (3/4") | 28,58 mm (1-1/8") | 4,76 mm (3/16") |
| TY19,05ST31,75 | 19,05 mm (3/4") | 31,75 mm (1-1/4") | 6,35 mm (1/4") |
| TY19,05ST38,1 | 19,05 mm (3/4") | 38,1 mm (1-1/2") | 9,53 mm (3/8") |
| TY19,05ST28,58 | 22,23 mm (7/8") | 28,58 mm (1-1/8") | 3,18 mm (1/8") |
| TY22,23ST30,16 | 22,23 mm (7/8") | 30,16 mm (1-316") | 3,97 mm (5/32") |
| TY25,4ST31,75 | 25,4 mm (1") | 31,75 mm (1-1/4") | 3,18 mm (1/8") |
| TY25,4ST34,93 | 25,4 mm (1") | 34,93 mm (1-3/8") | 4,76 mm (3/16") |
| TY25,4ST38,1 | 25,4 mm (1") | 38,1 mm (1-1/2") | 6,35 mm (1/4") |
| TY25,4ST50,8 | 25,4 mm (1") | 50,8 mm (2") | 12,7 mm (1/2") |
| TY28,58ST38,1 | 28,58 mm (1-1/8") | 38,1 mm (1-1/2") | 4,76 mm (3/16") |
| TY31,75ST38,1 | 31,75 mm (1-1/4") | 38,1 mm (1-1/2") | 3,18 mm (1/8") |
| TY31,75ST41,38 | 31,75 mm (1-1/4") | 41,28 mm (1-5/8") | 4,76 mm (3/16") |
| TY31,75ST44,45 | 31,75 mm (1-1/4") | 44,45 mm (1-3/4") | 6,35 mm (1/4") |
| TY38,1ST47,63 | 38,1 mm (1-1/2") | 47,63 mm (1-7/8") | 4,76 mm (3/16") |
| TY38,1ST50,8 | 38,1 mm (1-1/2") | 50,8 mm (2") | 6,35 mm (1/4") |
| TY44,45ST57,15 | 44,45 mm (1-3/4") | 57,15 mm (2-1/4") | 6,35 mm (1/4") |
| TY50,8ST63,5 | 50,8 mm (2") | 63,5 mm (2-1/2") | 6,35 mm (1/4") |