High- Performance Peristaltic Pump Tubing
High-performance Chemical Dispensing Alternative to Rubber Tubing
Specially formulated for chemical dispensing, Tygon® A-60-G tubing outperforms Neoprene, EPDM and other general-purpose Tubing in test after test, application after application. It will not weaken or crack after years of exposure to heat and ozone, providing longer pump life in industrial and institutional cleaning-chemical dispensing applications. Engineered for outstanding performance and on-the-job reliability, Tygon® A-60-G tubing handles temperatures ranging from -75°F (-60°C) to 275°F (135°C), allowing the use of one material within a broad range of temperatures. It is heat sealable and can be joined without fittings. It also offers excellent resistance to inorganic fluids (acids and bases).
Unequaled Life in Peristaltic Pump Applications
Peristaltic pumps are used in a wide range of markets and applications, including industrial and institutional cleaning-chemical dispensing. The universal requirement common to these applications is the ability of the tubing to withstand the constant high flexural fatigue exerted by the pump rollers. Tygon® A-60-G tubing outlasts and outperforms virtually all other general service Tubing in Peristaltic Pump Applications due to its high flexural fatigue strength.
Ideal for Use in Vacuum Systems
Tygon® A-60-G tubing is available in standard vacuum sizes that will withstand a full vacuum (759 mm of mercury at 23°C). Unlike typical rubber vacuum tubing, Tygon® tubing resists the cracking and aging that are frequent causes of vacuum tubing failure.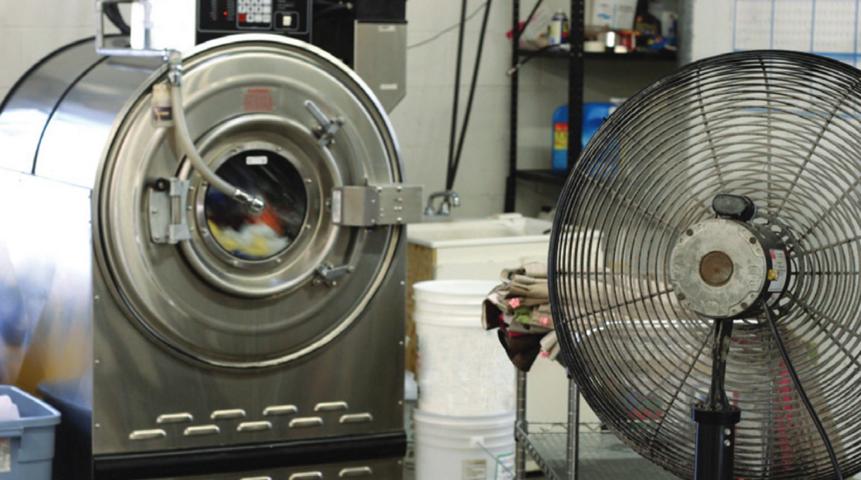 Features and benefits
Superior weathering
Abrasion resistant
Outstanding flexural fatigue resistance
Wide temperature range (-75°F to 275°F)
Low gas permeability versus rubber tubing
Ozone* and UV light resistant
Typical applications
Soap and disinfectant dispensing
Cleaning chemical transfer
Caustic chemical dispensing
Plating and etching chemicals
Glass and window wash systems
Vacuum pumps
| Art.No. | Ø Inner | Ø Outer | Wall |
| --- | --- | --- | --- |
| TY3,18AG6,35 | 3,18 mm (1/8") | 6,35 mm (1/4") | 1,59 mm (1/16") |
| TY3,18AG9,53** | 3,18 mm (1/8") | 9,53 mm (3/8") | 3,18 mm (1/8") |
| TY4,76AG14,29** | 4,76 mm (3/16") | 14,29 mm (9/16") | 4,76 mm (3/16") |
| TY4,76AG7,94 | 4,76 mm (3/16") | 7,94 mm (5/16") | 1,59 mm (1/16") |
| TY4,76AG9,53 | 4,76 mm (3/16") | 9,53 mm (3/8") | 2,38 mm (3/32") |
| TY6,35AG11,11 | 6,35 mm (1/4") | 11,11 mm (7/16") | 2,38 mm (3/32") |
| TY6,35AG12,7 | 6,35 mm (1/4") | 12,7 mm (1/2") | 3,18 mm (1/8") |
| TY6,35AG15,88** | 6,35 mm (1/4") | 15,88 mm (5/8") | 4,76 mm (3/16") |
| TY6,35AG9,53 | 6,35 mm (1/4") | 9,53 mm (3/8") | 1,59 mm (1/16") |
| TY7,94AG11,11 | 7,94 mm (5/16") | 11,11 mm (7/16") | 1,59 mm (1/16") |
| TY7,94AG12,7 | 7,94 mm (5/16") | 12,7 mm (1/2") | 2,38 mm (3/32") |
| TY7,94AG20,64** | 7,94 mm (5/16") | 20,64 (13/16") | 6,35 mm (1/4") |
| TY9,53AG12,7 | 9,53 mm (3/8") | 12,7 mm (1/2") | 1,59 mm (1/16") |
| TY9,53AG14,29 | 9,53 mm (3/8") | 14,29 mm (9/16") | 2,38 mm (3/32") |
| TY9,53AG15,88 | 9,53 mm (3/8") | 15,88 mm (5/8") | 3,18 mm (1/8") |
| TY11,11AG14,29 | 11,11 mm (7/16") | 14,29 mm (9/16") | 1,59 mm (1/16") |
| TY12,7AG15,88 | 12,7 mm (1/2") | 15,88 mm (5/8") | 1,59 mm (1/16") |
| TY12,7AG17,46 | 12,7 mm (1/2") | 17,46 mm (11/16") | 2,38 mm (3/32") |
| TY12,7AG19,05 | 12,7 mm (1/2") | 19,05 mm (3/4") | 3,18 mm (1/8") |
| TY15,88AG20,64 | 15,88 mm (5/8") | 20,64 (13/16") | 2,38 mm (3/32") |
| TY15,88AG22,23 | 15,88 mm (5/8") | 22,23 mm (7/8") | 3,18 mm (1/8") |
| TY19,05AG25,4 | 19,05 mm (3/4") | 25,4 mm (1") | 3,18 mm (1/8") |
| TY25,4AG31,8 | 25,4 mm (1") | 31,8 mm (1-1/4") | 3,18 mm (1/8") |